The Ministry of Emergency Situations said that Russia does not have its own plastic for firefighters' helmets
First Deputy Head of the Ministry of Emergency Situations Chupriyan: Russia does not have its own plastic for firefighters' helmets /s0.rbk.ru/v6_top_pics/resized/673xH/media/img/2/51/756609061127512.jpg 673w" media="(max-width: 320px) and (-webkit-min-device-pixel-ratio: 2 ), (max-width: 320px) and (min-resolution: 192dpi)" >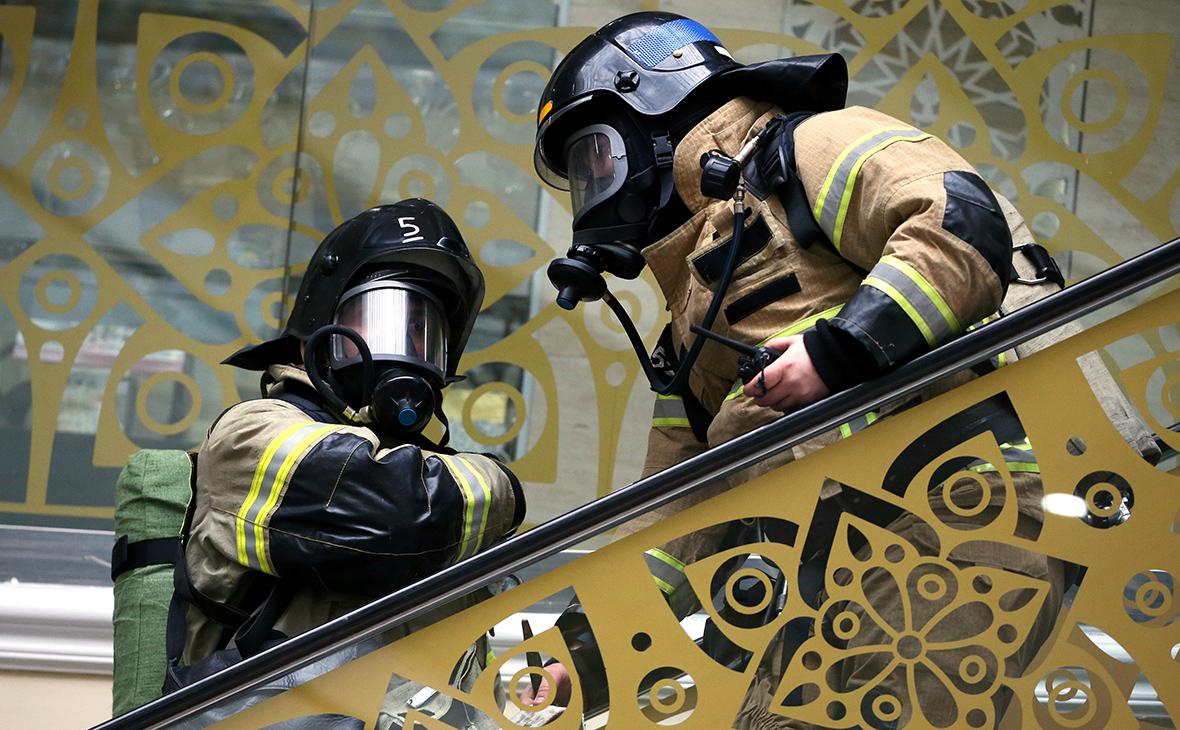 Russia lacks its components for the production of fire and rescue equipment and equipment, said First Deputy Head of the Ministry of Emergency Situations Alexander Chupriyan, speaking at the 3rd International Fire and Rescue Congress. The broadcast was conducted on the YouTube channel of the ministry.
According to Chupriyan, Western sanctions have revealed a number of problematic issues. One of the most painful for the Ministry of Emergency Situations— this is the use of units produced "on the basis of an imported electronic component base", since this problem affects "the provision of responding units with communications, intelligence, search engines, public warning systems," he noted.
Russia also does not have its own small internal combustion engines, which are used in drones, "special emergency tools, mobile pumping stations and power generators," Chupriyan continued. Another issue on the import substitution agenda— these are personal protective equipment for firefighters and rescuers, the First Deputy Minister said. According to him, most enterprises are faced with the problem that Russia does not have enough feedstock. "And the share of foreign components for the production of protective equipment for firefighters is 100%. By production of cases of helmets and helmets ABS-plastic of exclusively foreign production is used»,— noted Chupriyan.
He added that the situation that has developed due to Western sanctions has raised the question of "a new approach to import substitution, the ability to produce finished products, regardless of the position of unfriendly states." "In the future, for this it is necessary to completely localize the supply chain and implement an integrated approach: material—technology—design—equipment»,— said Chupriyan.
Since the end of February, Western countries, in particular the European Union, Great Britain and the United States, have repeatedly tightened sanctions against Russia. As a result, restrictive measures for the export of high-tech products were also expanded.
The Russian authorities consider these sanctions illegal. Against the backdrop of the fact that restrictions have covered the industrial and energy sectors, discussions on the issue of import substitution have resumed. However, as President Vladimir Putin has pointed out, this option is not a panacea, as it risks putting Russia in a position of "constantly catching up." "It is impossible to replace all imports, and there is no need to do this, but to achieve technological sovereignty <…> on the most significant production processes and technologies— need»,— he noted.
Read on RBC Pro Pro Brain drain in the IT sector can turn into a serious problem for Russia Forecasts Pro x The Economist Bezos and Dorsey invest in African startups. What they hope for Articles Pro The Russians have become faster to make a career. Why it is dangerous for companies Articles Pro How the ruble reached equilibrium and how long it will last How to change the name and retain loyal customers Instructions Pro Why bonds remained a "safe haven" amid the collapse of the markets Articles
Authors Tags
Источник rbc.ru