The Finnish Foreign Ministry announced plans to issue 10 times fewer visas to Russians
Finnish Foreign Minister Haavisto: Helsinki will reduce the number of visas issued to Russians Finland intends to limit the number of visa applications accepted from Russian citizens to one fifth or one tenth of the current volume, or to 100-200 applications per day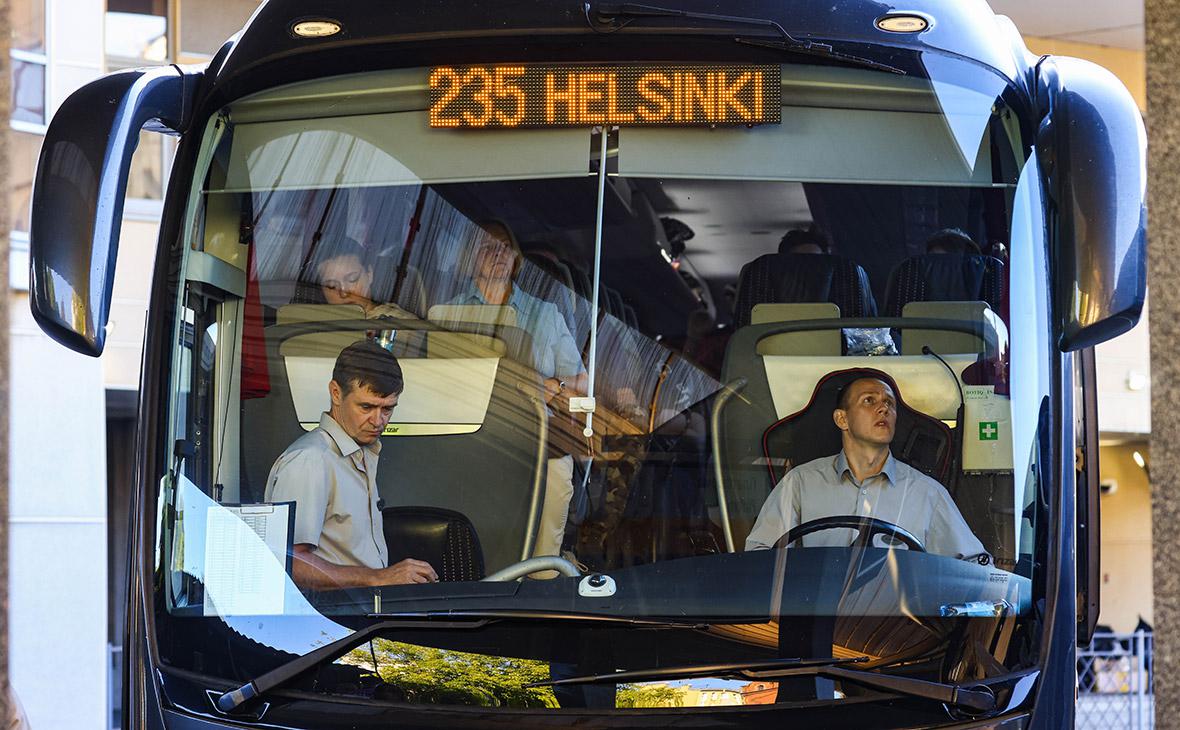 Finland will reduce the number of tourist visas issued to Russians, priority will be given to citizens who want to visit the country for family reasons, in connection with study or work, Foreign Minister Pekka Haavisto told Yle.< /p>
According to him, the authorities intend to limit the number of accepted applications for a Finnish visa from Russian citizens to one fifth or one tenth of the current volume. According to Yle, Finland now accepts about 1,000 applications daily, and if introduced, 100-200 applications per day will be allowed.
On the whole, Haavisto noted, it would be important to achieve a unified position of the European Union on visas for Russians. According to him, decisions at the EU level are expected in the fall, but Finland may take its own measures. "Finland's decisions will definitely appear in August," — the minister added.
The issue of the possibility of banning or restricting the issuance of visas to Russians in the European Union began to be discussed after Russia opened its land borders in mid-July. At the same time, Russia does not have air links with the European Union: it closed the sky for Russian aircraft at the end of February as a response to a special operation in Ukraine.
As a result, according to the Finnish authorities, the Russians began to use the country as a "transit point" in order to fly from Helsinki airport to another European state. Since the beginning of the year, Russian citizens have filed almost 60,000 applications for a Schengen visa in Finland, which is more than in the whole of last year, said Jussi Palmen, cultural adviser at the Finnish Embassy in Moscow.
Read on RBC Pro Pro How the ruble reached equilibrium and how long it will last Articles Pro What are circadian rhythms and how they can help you become more productive Articles Pro How to return money or goods that are stuck in Europe against the background of the collapse of the markets most. Rating Research
Other European countries that have land borders with Russia are also in favor of restrictions. From August 18, Estonia will ban Russians with Schengen visas issued by the republic from entering the country. And Lithuania advocated that such a restriction be introduced at the EU level.
In the Kremlin, commenting on the discussion of a possible ban on issuing visas to Russians, they expressed the hope that "opponents will retain at least a small amount of sober thinking." If the measures are nevertheless introduced, Russia will respond to them, they added there.
Authors Tags Subscribe to VK RBC Get news faster than anyone else
Источник rbc.ru