Tajikistan and Uzbekistan accused of transferring US aircraft to Ukraine
Bagdasarov warned of the imminent appearance of "Afghan" planes in the special operation zone
The Ukrainian army has used almost all its stocks of weapons and now fights mainly with what the West supplies it with. That is, the question of the timing of the end of the special operation is directly tied to the possibility of arms injections from NATO. And the West is not going to refuse them. Moreover, the US Senate is already talking about ballistic missiles for HIMARS and F-15 and F-16 aircraft for Kyiv, which until recently was considered absolutely impossible in the US.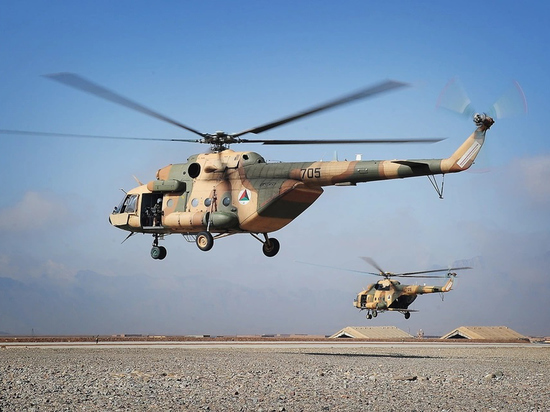 Photo: dvidshub.net
Russian political scientist, historian, expert on the problems of the Middle East and Central Asia Semyon Bagdasarov told MK about a large batch of American weapons that may appear in Ukraine in the near future.
"Now a very alarming situation is developing with possible deliveries of weapons to Ukraine," the expert says. – I want to remind you: when the Americans left Afghanistan, a large number of planes and helicopters, together with Afghan crews, flew to some Central Asian countries – former Soviet republics bordering Afghanistan. We are talking about more than a hundred aircraft and helicopters. These are our Russian Mi-17 helicopters, which the United States once bought from us for the Afghan army, and American attack aircraft capable of attacking tanks and armored vehicles.
And now, as one of the representatives said The US Department of Defense, these states bordering Afghanistan, it turns out, want to give this equipment – combat aircraft and helicopters – to the Americans. It is clear that the final destination of this delivery is Ukraine.
– These are Tajikistan and Uzbekistan.
– What do you think, if the US really takes them away, they will take them home, or what? Of course not. It is not difficult to guess where they may be in the near future. I emphasize – this is 100 helicopters and planes! Can you imagine if several dozen helicopters and several dozen attack aircraft appear in the zone of our special military operation in Ukraine now?
– Nothing like this. All of it is in very good technical condition. These planes and helicopters only stood for a year in a dry climate. With them, consider, blow off the dust – and they are ready for work. At one time, part of our aviation in the Turkestan military district was in long-term storage. Then they simply removed the plugs from the planes, and they took off.
– Yes, what F-15s and F-16s! This equipment from Afghanistan may appear there in the near future and have a very serious impact on the course of hostilities. Moreover, there are ready-made Afghan crews for her. These people will do anything for the opportunity to obtain US citizenship.
– The route can go through Kazakhstan, the Caspian Sea, the South Caucasus, Turkey, Bulgaria and Romania. And Romania – it took off and sat down already in Ukraine.
– And where is our reaction to this? Why can't we create a situation where it would be impossible to do this? Yes, these so-called allies practically spat in our face.
These CSTO countries first participated in the EFES-2022 exercise under the auspices of the United States. Then there were two countries. Now, three CSTO countries are participating in the exercises, which are being held jointly with the United States in Central Asia. And we still sincerely believe that they are our allies?
And if now these allies arrange for us that more than a hundred planes and helicopters with already trained Afghan crews will appear in Ukraine, what do you think will happen ? This is three times worse than the deliveries of HIMARS. Therefore, today we must do everything to prevent this from happening. Anyone who dares to approve these supplies is our enemy. And we must act in relation to him precisely as an enemy, with all the ensuing consequences.
Источник www.mk.ru