The Uzbek diaspora proposed to create a battalion to be sent to Ukraine
A proposal to create a battalion in Perm from representatives of the Uzbek diaspora was made by the leader of the "Central Asian Society of Uzbeks of the Perm Territory". The authorities of Uzbekistan called on the citizens of the country not to participate in hostilities " media="(max-width: 320px) and (-webkit-min-device-pixel-ratio: 2), (max-width: 320px) and (min-resolution: 192dpi)" >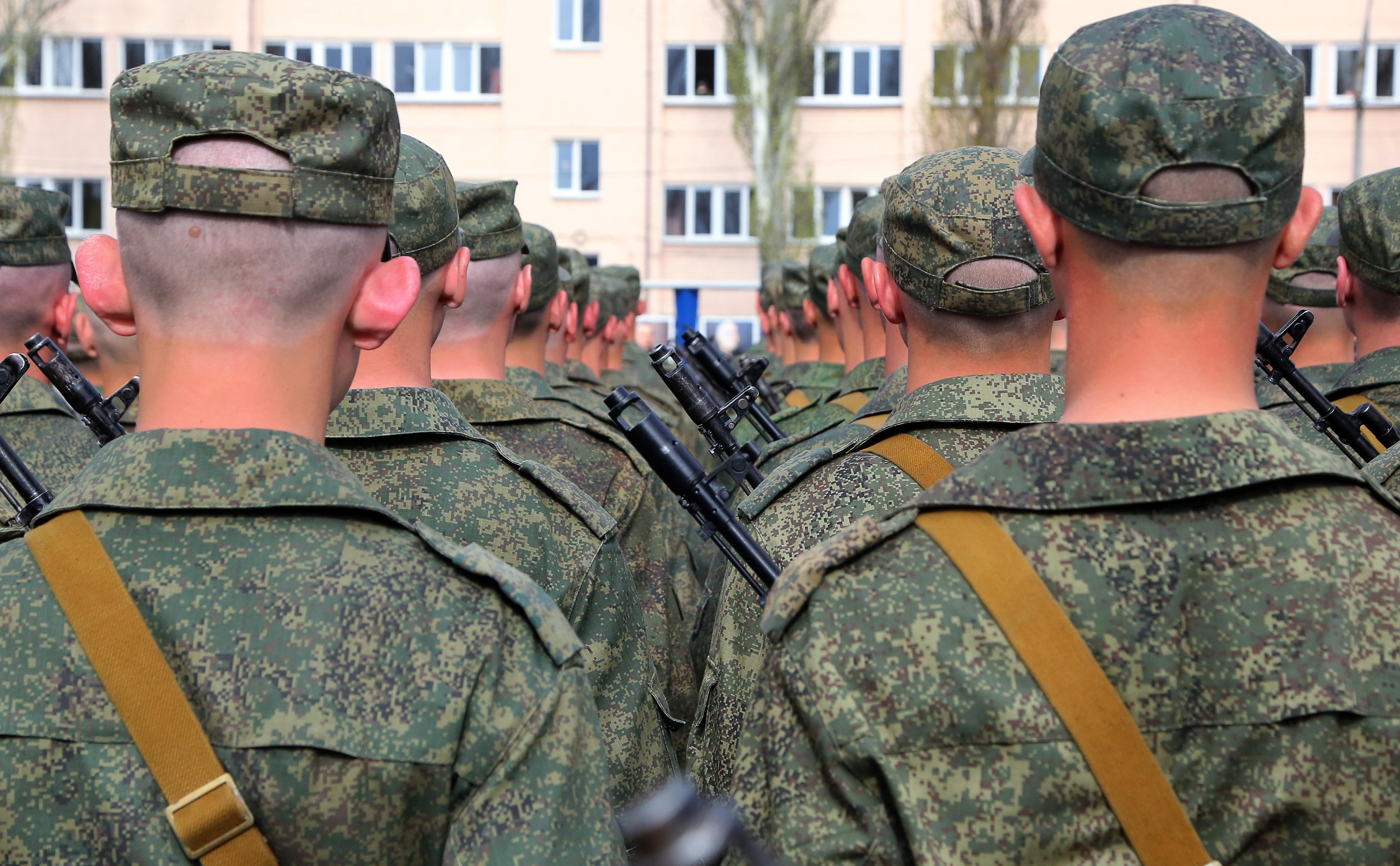 Leader of the "Central Asian Society of Uzbeks of the Perm Territory" Jahongir Jalolov suggested that representatives of the Uzbek diaspora in Perm create a volunteer battalion to participate in the Russian military operation in Ukraine. The video of his speech was published by the Vetta television company.
"Our children attend kindergartens, study at schools and universities. We live and work in Russia. We not only have to, we are obliged to justify the bread that we eat,»,— he said.
"I propose to form a volunteer battalion and call it the great name Amir Timur [Turkic-Mongolian commander and conqueror Tamerlane]. And to support Russia's special military operation for the demilitarization and denazification of Ukraine", — Jalolov said, calling on the audience to support him.
According to podrobno.uz, the Agency for External Labor Migration of Uzbekistan, in response to Jalolov's appeal, recommended that citizens of the country not follow such calls to participate in hostilities. The department recalled that in Uzbekistan, as in Russia, mercenarism is prohibited by law. According to Art. 154 of the Criminal Code of Uzbekistan on mercenarism, participation in hostilities on the territory of another state or on its side is punishable by imprisonment for a term of five to ten years. Punishment threatens those who are not citizens or members of the armed forces of a country that is in conflict, or do not reside permanently in its territory. Jalolov indicated that he was a Russian citizen.
The agency has previously urged migrants from Uzbekistan to be wary of job offers in Russia for high wages, noting that their goal may be "to attract citizens to the conflict zones between Russia and Ukraine."
Two volunteer units have already been formed in Perm to participate in the military operation in Ukraine— battalions "Parma" and "Hammer". The formation of battalions for participation in hostilities was also announced by the authorities of the Kursk region, Primorsky Krai, Bashkiria, Nizhny Novgorod region, Tyumen region, Chechnya and others.
Read on RBC Pro Pro "Delicious – and a comma": what to do with hastily created new brands Left the company means a traitor: what it's like to work in Chinese companies Articles Pro Why selling Netflix is ​​only a matter of time How the industry is changing Forecasts Pro Soviet wellness: are the healing methods familiar from childhood effective Articles
The Russian Ministry of Defense did not disclose the number of military personnel involved in the operation in Ukraine. The department only stated that a part of the Russian Armed Forces was involved in its implementation, "the number of which is quite sufficient to carry out all the tasks set by the supreme commander in chief"; the authorities have also repeatedly stated that Russia does not plan to announce mobilization.
In early March, Minister Sergei Shoigu announced that more than 16 thousand volunteers from the Middle East were asked to be sent to the Donbass to participate "in what they call the liberation movement. President Vladimir Putin approved this initiative.
Authors Tags Subscribe to Telegram
Источник rbc.ru