The teams of Russia and Azerbaijan are in the lead in the competition "Sea Cup" Army Games-2022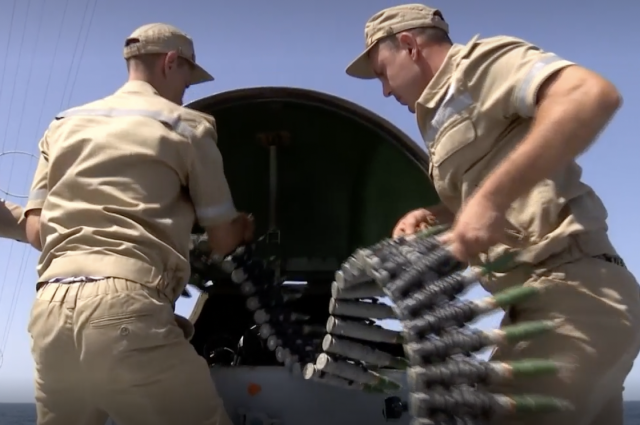 The third stage of the "Sea Cup" competition was held at the Azerbaijani naval base of Puta. as part of the Army Games-2022, in which teams from Azerbaijan, Iran, Kazakhstan and the Russian Federation took part.
According to the Ministry of Defense of the Russian Federation, the military performed artillery fire at an air target from a gun with a caliber from 12 to 37 mm. The Russian sailors used the six-barreled AK-306 artillery mount.
All the crews successfully coped with the task. According to the results of the three stages, teams from Russia and Azerbaijan are in the lead, they scored 135 points each. The crew of the Kazakh Navy earned 132 points, and Iran – 90 points.
Earlier, the competition "Masters of Artillery Fire" started in Kazakhstan, competitions of special forces "Polar Star" were held in Belarus, and St. Petersburg hosted "Military medical relay race".
Rate the material
Источник aif.ru