The Ministry of Defense of Poland announced the start of the exercises Defender Europe led by the United States
From May 1 to May 26, Defender Europe and Swift Response maneuvers will take place in Poland and eight other countries, 18 thousand military personnel from more than 20 states will take part in them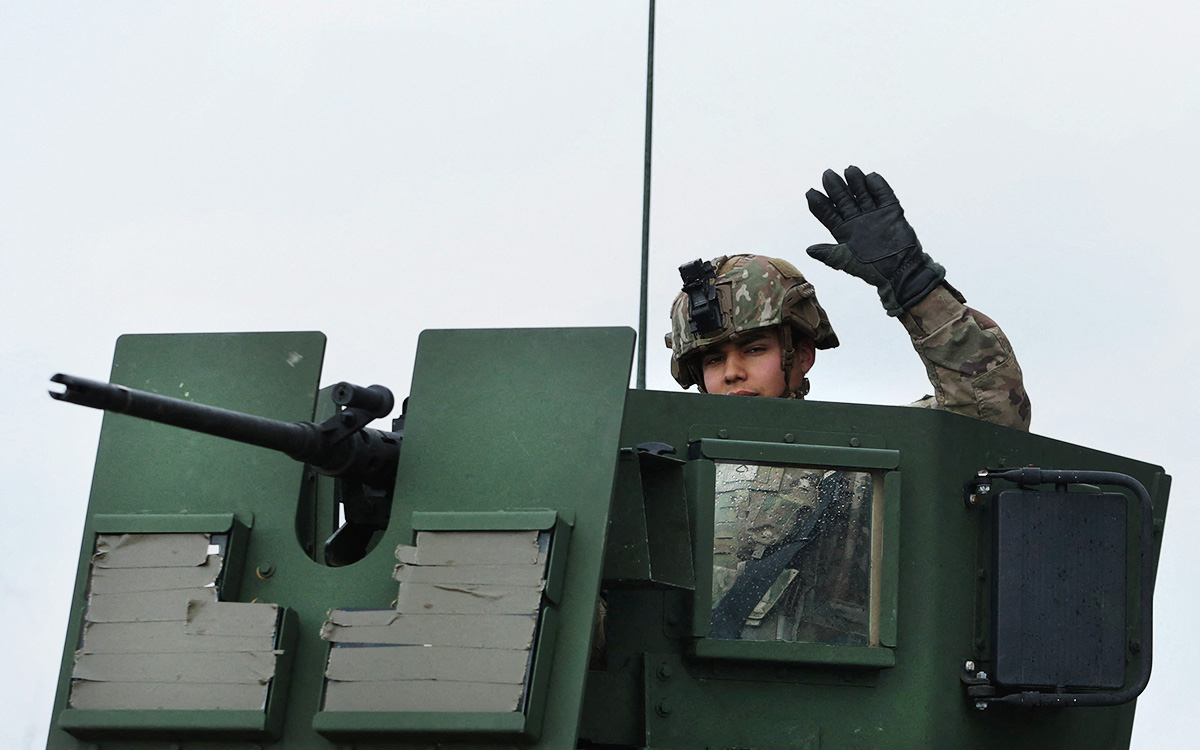 Military exercises began in Poland Defender Europe 2022, according to the website of the Ministry of Defense of the Republic.
The Defender Europe and Swift Response 2022 (airborne troops) maneuvers, which will take place from May 1 to 26 in Poland and eight other countries, will be attended by 18,000 military personnel from more than 20 states, including about 7,000 military personnel and 3 thousand pieces of equipment in Poland. In addition to Polish military personnel, military personnel from the US, France, Sweden, Germany, Denmark and the UK will take part in them.
Defender Europe exercises will be held under the command of the 5th Corps of the US Army. "During the exercises, the ability of soldiers to interact in a joint combat operation will be tested," — reported in the Polish Ministry of Defense. They include the movement of troops to overcome water barriers and fire training.
Defender Europe and Swift Response— defensive exercises that "are not directed against any country and are not related to the current geopolitical situation in the region," the military department noted. They were planned for 2021.
On April 28, the Polish Ministry of Defense warned about the movement of military equipment due to exercises in the West Pomeranian, Lubusz, Wielkopolska, Kuyavian-Pomeranian, Lodz, Mazowiecki, Lublin and Warmia-Mazury voivodeships. The Warmian-Masurian Voivodeship borders on the Kaliningrad Region of Russia, West Pomeranian and Lubuskie— with Germany, Lublin— with Ukraine.
Great Britain intends to send about 8,000 troops for exercises in Eastern Europe, The Guardian newspaper wrote. The maneuvers will take place in the summer and will be one of the largest since the Cold War. Their goal— practicing actions to combat "Russian aggression".
Read on RBC Pro Pro Do not follow the crowd: is it profitable to invest in crowdlending now? how Zappos built the most unusual strategy Articles Pro How an accountant created India's largest bank for the poor for $6 billion Articles
According to the publication, exercises are planned in some countries from Finland to North Macedonia, they will involve tens of thousands of military personnel from NATO countries and the Joint Expeditionary Force (the alliance was created in 2014, in which Great Britain, Denmark, Estonia, Finland, Iceland, Latvia, Lithuania, the Netherlands, Norway and Sweden participate).
Mater Links to the article Authors Tags Subscribe to VK RBC Get news faster than anyone else
Источник rbc.ru