The Italian opened a pizzeria in Lugansk and explained the move to the LPR
The MK military commissar transmits from the special operation zone
Riccardo Emilio Cocco came to Donbass from Italy in 2018 as a volunteer from the Italy Russia Association. And a week ago… opened the first authentic Italian pizzeria in the city. Ricardo explained why he moved to Luhansk and how his family reacted to his decision and the special operation.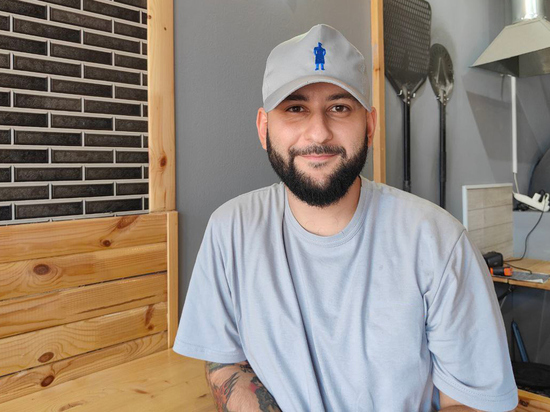 Photo: Lina Korsak
From the media, the man knew about the situation that has been happening here since 2014. And he also knew that practically none of the inhabitants of European countries helped the population of the republics.
– All these years, only Russia helped the people of Donbass, – Riccardo says to me with a noticeable accent. – Therefore, as an Italian, as a person who wants to help those who find themselves in a difficult situation, I decided to come here.
Back at home, in Italy, Riccardo was amazed why in the stories about the inhabitants of Donbass, which he saw on television and in the Western media, these people were called terrorists and separatists. The real situation was not at all the same as it was presented in his native country.
– When I arrived, I didn't see anything like that even close. Ordinary peaceful people, grandparents, children who really need help. They just want to live peacefully at home, speak their native language, honor their traditions. Is there any fault in this? Is it necessary to shoot them for this? They are Russian people and want to remain so…
The man admits that Lugansk conquered him almost at first sight. Yes, so much so that he decided to move here to live.
– I can't describe in words what prompted me to make this decision. Some kind of internal state, maybe the Mother of God of Lugansk. My soul, my heart is here. I feel like my place is in this city. Well, besides this, I see that people living here need help.
According to Riccardo, by his desire to help the people of Donbass, he wants to show the world that a real European is a person who stands for peace, against weapons and against war.
– We are for culture, for friendship, for love. Now I have a lot of friends here, I have a girlfriend.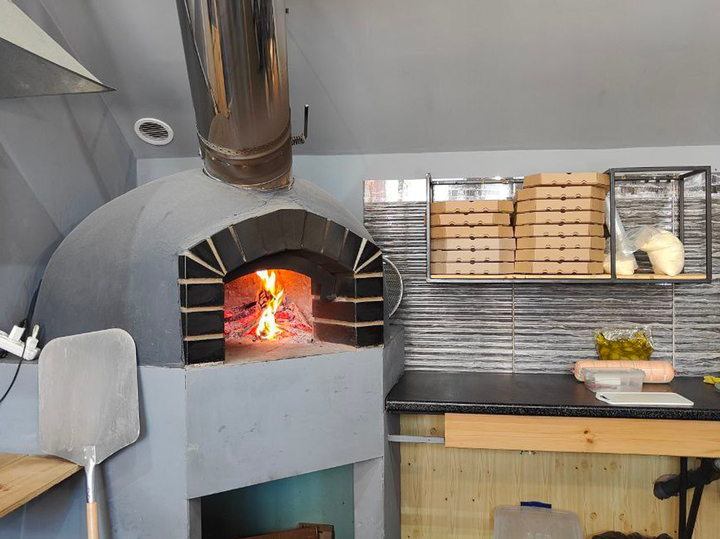 Photo: Lina Korsak
In addition to his volunteer activities, two weeks ago the man opened the first real Italian pizzeria in Luhansk. He proudly says that all dishes are prepared according to traditional recipes and strictly the way they are in his homeland.
– Your relatives and friends who stayed in Italy somehow changed their attitude towards you after the start of the special military operations?
– My parents and friends initially supported my decision to move here. They support me even now, nothing has changed. Of course, after the start of the special operation, they began to worry more about me. I can confidently say that not only my acquaintances, but also many people living in Italy support Russia and the special operation. Even those who do not support Russia itself admit that they are tired of hearing daily requests from the President of Ukraine to supply him with even more weapons.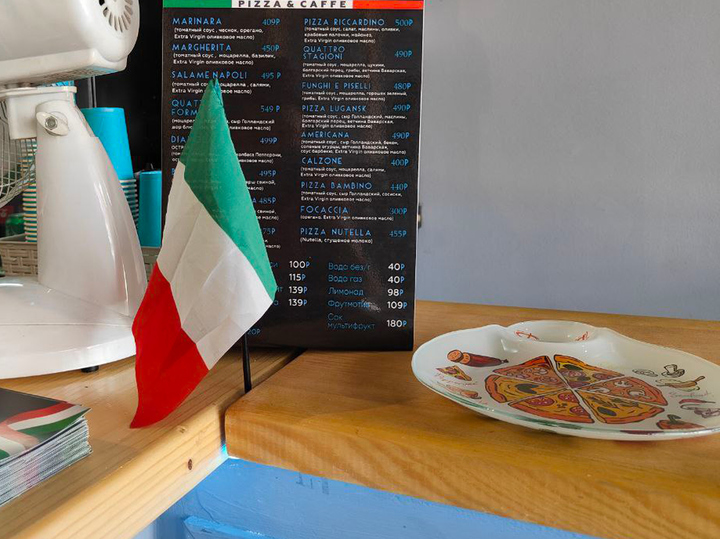 Photo: Lina Korsak
We Italians love holidays, fun, company, we love to cook and eat deliciously. We don't like guns and war. And most importantly, almost all Europeans are already against these suicidal sanctions against Russia. I say "suicidal" because they are primarily directed against Europe itself.
– Do you see your future here or do you still plan to return to Italy?
– Every year I go home to visit my relatives. But I see my life in the Russian world. Moreover, I hope that this is only the first Italian pizzeria here so far, – smiles Riccardo.
Lugansk, LPR.
Источник www.mk.ru