The court extended the arrest of Kara-Murza for two months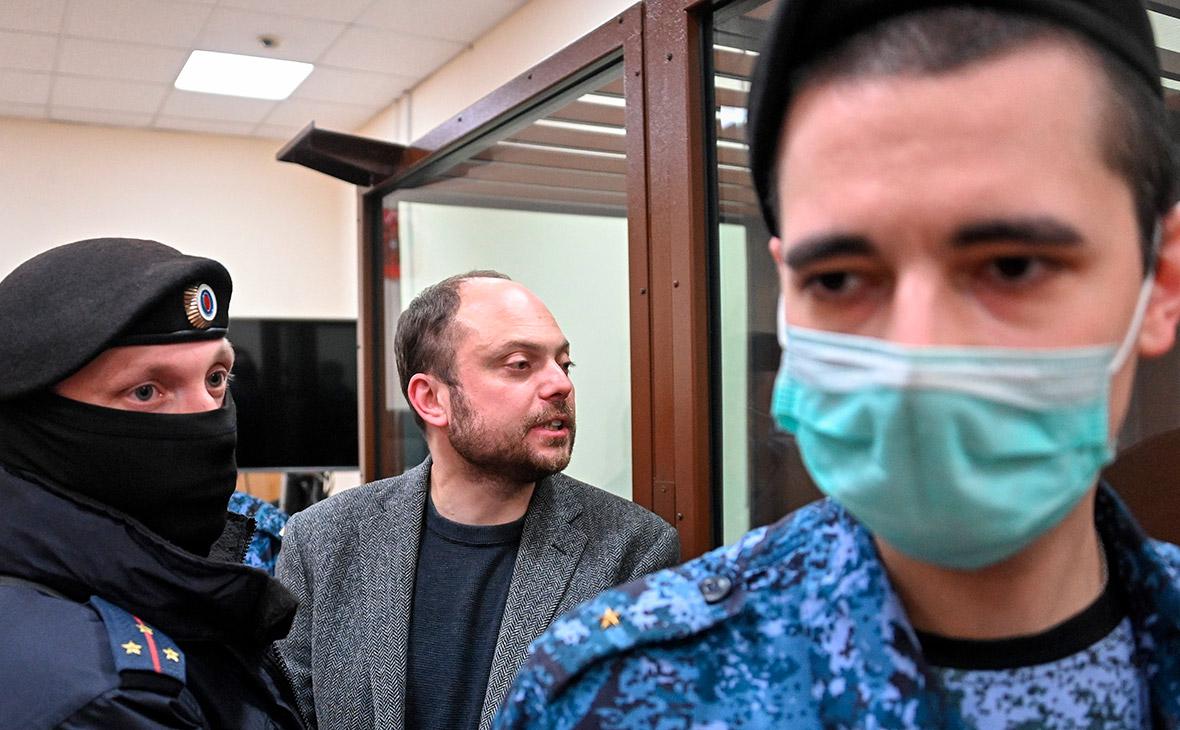 Vladimir Kara-Murza (center)
The Basmanny District Court of Moscow granted the petition of the investigator to extend the period of detention of Vladimir Kara-Murza (included in the register of individuals-foreign agents), RBC was told in the press service of the court.
The arrest period was extended until October 12, 2022.< /p>
At the same time, the judge refused the defense, which asked to change the preventive measure to non-custodial.
The case against the oppositionist was opened in April under Art. 207.3 of the Criminal Code on the public dissemination of deliberately false information about the use of armed forces. It provides for up to 15 years in prison.
According to the investigation, in mid-March, while in the parliament of the US state of Arizona, Kara-Murza "disseminated deliberately false information under the guise of reliable messages" ; about the actions of the Russian military in Ukraine, causing "significant harm"; Russian interests.
Kara-Murza was detained on April 11 in Moscow when he was leaving his house. His lawyer, Vadim Prokhorov, reported that a report of disobedience to a police officer was drawn up against him and left in the department for the night. The next day he was arrested for 15 days.
Prokhorov clarified that, according to the protocol, Kara-Murza was taken into custody because, upon seeing the policemen, "behaved inadequately, having changed the trajectory of movement, he hastened his pace and, in response to the demand to stop, tried to hide.
Kara-Murza considers his persecution motivated for political reasons. On the day of his arrest, the Ministry of Justice included him in the list of natural persons-foreign agents.
In July, Prokhorov announced that another criminal case had been opened against Kara-Murza under Art. 284.1 of the Criminal Code on the activities of an "undesirable organization".
Vladimir Kara-Murza— ex-chairman of the Boris Nemtsov Foundation, in 2015-2016 he served as deputy head of the People's Freedom Party, from September 2019 to February 2022, the politician broadcast on Ekho Moskvy.
Subscribe to RuTube RBC Direct broadcasts, videos and recordings of programs on our RuTube channel
Источник rbc.ru