Sweden and Norway revived secret underground naval bases
Shelters in the rocks can withstand a nuclear strike
Sweden, which has applied to NATO, as well as Norway, which is a member of the Alliance, are secretly working to restore the underground bases of their naval forces . The bases created during the Cold War in the rocks were closed after the collapse of the USSR, but now they are rapidly reanimating them. This was written by the electronic edition "Army Standard".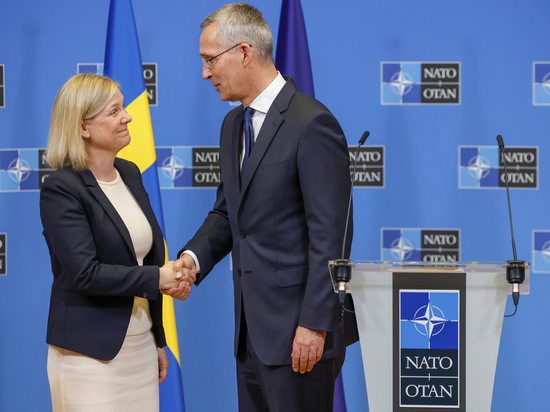 Photo: AP
Underground shelters are amazing. Thus, Europe's largest underground naval base Muske (Musköbasen) is being restored in Sweden, three dozen kilometers from Stockholm. This is a whole underground city in the rocky ground under the island of Muske.
The total length of the tunnels is over 20 km. In the space carved into the rock, there are berths, three dock tunnels (two for surface ships, one for submarines), a shipyard, barracks for a thousand people.
The official name is the military base of the East Coast (Ostkustens Örlogsbas, abbreviated as ÖrlB O, since 2005 – Marin B). After the Cold War, the base was mothballed. But now they are actively restoring it. They plan to transfer the command of the Navy to it.
At the same time, since 2019, all information about Muska has been classified. In May 2022, the District Court in Stockholm sentenced a British citizen and a Belgian citizen to prison for a year and four months for excessive curiosity about the underground base.
Similar structures exist in other countries. For example, Norway. This is the underground base of the Olavsvern submarines, 15 km from Tromso. In 2020, the Norwegian Ministry of Defense agreed with the Pentagon on the joint use of Olavsvern. That is, this facility can be used by US Navy nuclear submarines that carry out combat patrols near the Russian Northern Fleet.
Olavsvern is carved inside the mountain. The total area is 950 thousand square meters.
According to the electronic media, such structures have remained since the times of the USSR and the Russian Navy. In the 70s of the last century, underground bases were built in all fleets, in all garrisons. In the Northern Fleet, such a facility was built for nuclear submarines in Ara-Guba. They say that the size of the tunnel-adit was 30 by 30 meters, and was about 400 meters long.
The entrance to the underground shelter from the sea was closed by a batoport – a huge gate. They tightly "plugged" the entrance to the tunnel, through which the nuclear submarine entered the underground base. So it is possible that these Soviet underground structures will also have to be restored, looking at the naval activity of NATO countries, as well as those states that want to join this bloc.
Источник www.mk.ru