Officials will be tied to the Motherland by a criminal article
Calling for the smuggling of cash can be imprisoned
The bill on amending the Criminal Code "in order to protect the national interests of the Russian Federation, the rights and freedoms of citizens" from new threats is ready for the second, critical reading. For uncoordinated travel abroad, Russians admitted to state secrets are offered to be imprisoned, and for calls for the destruction of border pillars – to be imprisoned for a period longer than for the destruction itself.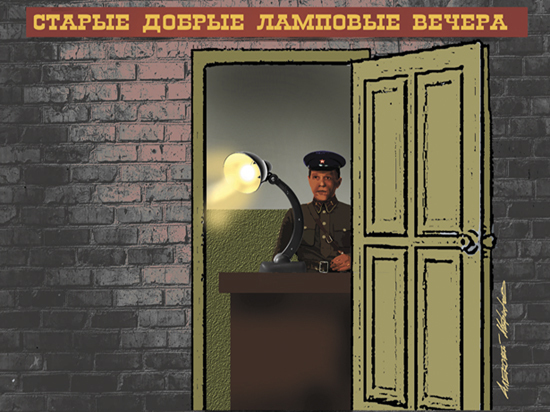 Photo: Alexey Merinov
The bill was introduced by a group of United Russia members headed by the chairmen of the Duma Committees on Security and Anti-Corruption (Vasily Piskarev) and Defense (Andrey Kartapolov). In order to properly respond to "new forms of criminal activity and new threats to state security", they proposed to tighten the five existing articles of the Criminal Code and add two new articles to it. The government then made a number of comments on the initiative: "certain provisions" contain "evaluative and formally undefined terms", which "does not meet the constitutional requirements for clarity, certainty and unambiguity of legal norms," the official review said.
The specialized Committee on State Construction and Legislation promised to finalize the text by the second reading, and take into account the comments. The result of the revision became known on June 27: changes are already being made to eight existing articles, and there will be five new ones.
Let's dwell on some innovations that may lead to the initiation of new criminal cases already in early July, because the bill should become law next week, and most of it will take effect immediately after publication.
The transfer of a Russian serviceman or National Guard officer "to the side of the enemy in the context of an armed conflict, hostilities or other actions involving the use of weapons and military equipment in which the Russian Federation takes part" will be considered treason (from 12 to 20 years in a colony under Article 275 of the Criminal Code). "Switching to the side of the enemy," the note clarifies, is the participation of a Russian in an armed conflict or hostilities as part of "forces (troops) of a foreign state, international or foreign organization directly opposing the Russian Federation." Those who "voluntarily and in a timely manner" informed the authorities about their crime were promised exemption from criminal liability – as well as those who tried to seize power by force in Russia or to hold power by force (Article 278 of the Criminal Code, in the first reading in the draft law on it there was not a word).
At the same time, the Criminal Code is supplemented by a new article that promises from 3 to 8 years in prison with a fine of up to 1 million rubles for "establishment and maintenance" by a Russian of "cooperative relations on a confidential basis with a representative of a foreign state, international or foreign organization in order to assist them in their activities, deliberately directed against the security of the Russian Federation. But here, too, there is a caveat: those who voluntarily and timely surrendered and "did not have time to take any action to complete the task received" are exempted from liability. What is the difference between this new type of crime and treason? One of the authors of the bill, Ernest Valeev (ER), explained to MK that "in the article on confidential cooperation, it is only about preparing for treason – for example, they agreed to transfer secret information or provide some kind of assistance, but have not yet they managed to do nothing, only there is a collusion "… This article, according to him, was written in order to "emphasize the danger of such contacts" and "not immediately judge" by the article on treason.
How it will go in practice , the Russians will be able to check it only empirically.
Another innovation is the criminal liability for "public calls for the implementation of activities directed against the security of the state." In the worst case – no alternative from 5 to 7 years in a colony. It is worth recalling that we also consider a corresponding post on social networks to be a "public appeal", even if it was read by one or two people, and the punishment for "using the Internet" in this article of the Criminal Code is a fine from 300 thousand to 1 million rubles or imprisonment for term from 3 to 6 years.
At first it was not at all clear what calls for what it is better to forget forever. For the second reading, the text listed 30 other articles of the Criminal Code, calls for the actions listed in which will be punishable. The list was compiled based on the wishes of law enforcement agencies, and it turned out to be very colorful. It includes smuggling of cash, and smuggling of poisonous, narcotic substances and nuclear weapons, and the illegal acquisition, or storage, or sale of weapons and explosives, and the same treason, and a bribe, and illegal crossing of the border of the Russian Federation, and genocide, and mercenarism etc.
By the way, for some acts included in the clarifying list, the punishment will be less than for calls for these acts. For example, for illegally changing the border of the Russian Federation, that is, for the seizure, movement or destruction of border signs in order to change borders, Article 323 promises a maximum of 4 years in prison. For non-execution of the order of the chief, which caused significant harm to the interests of military service, Article 332 threatens with a maximum of five years in prison. And for calls for all this, as mentioned above, up to 8 years in prison!
Mr. Valeev said that "there is nothing illogical here, the instigators should receive more." Although he agreed that "the question of the ratio of penalties for various crimes in the Criminal Code is unbalanced in our country."
A clear example of "strange" articles in the Criminal Code is one of those that suddenly appeared for the second reading. For "repeated" propaganda or public demonstration of Nazi symbols, paraphernalia, as well as symbols and paraphernalia of organizations recognized in Russia as extremist and banned organizations like the FBK (recognized as extremist and banned in Russia), they will be sentenced to a fine of 600 thousand – 1 million rubles, or even to imprisonment for up to 4 years. The same punishment is introduced for those who made products with prohibited symbols.
"Repeatedly" means that once they were administratively punished under Article 20.3 of the Code of Administrative Offenses for the same thing, the second time during the year you got caught – get a criminal case … But the Code of Administrative Offenses for demonstrating (at least on a T-shirt, at least on a poster, at least on an avatar in social networks) prohibited symbolism promises citizens only from 1 to 3 thousand rubles in fines! Few articles with such humane punishments remain in our Code of Administrative Offenses… Although this article is not easy: those punished under it cannot participate in elections for a year and fall under the "cap" of the Center "E" of the Ministry of Internal Affairs.
Another innovation is especially for officials and officials who, on duty, had before their resignation or have access to state secrets. If they left Russia, although their right to travel was restricted and they knew about it, a fine of 200-500 thousand rubles, or even up to three years in prison. Moving outside of Russia or sending "carriers of classified information", whatever that means (if it "does not pull" on treason), promises up to 4 years in prison. The heaviest punishment under this article (a fine of 500 to 700 thousand rubles, or even imprisonment for a period of 3 to 7 years) is for all of the above, "committed by an organized group." Only from judicial practice do we learn what an "organized group" of illegally traveling abroad looks like…
Information "for official use" does not apply to state secrets. Members of the government, State Duma deputies, and senators are officials who have access to state secrets.
Irina Pankina, First Deputy Head of the Committee on State Building and Legislation abroad, the new article of the Criminal Code has nothing to do.
Источник www.mk.ru