Nuclear power plant is not a kettle. What is the danger of shutting down the Zaporizhzhya NPP?
Plot RF special operation in Donbass and Ukraine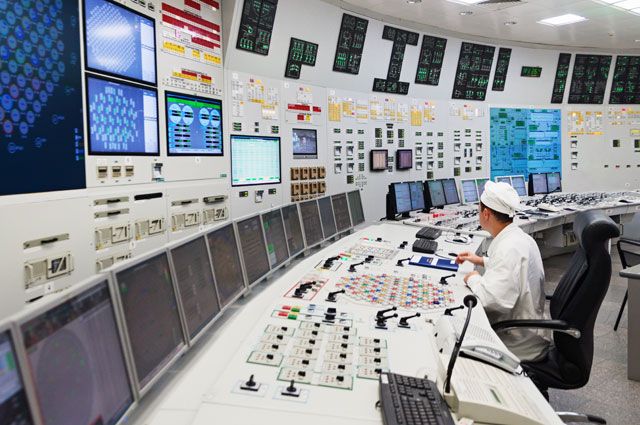 Power lines, transformer substations and other auxiliary equipment, without which the Zaporozhye NPP cannot survive, may be exposed to fire.

What is the danger of disconnecting the Zaporizhzhya NPP from the energy system of Ukraine, told aif.ru head of the Atominfo Center, editor-in-chief of the Atominfo portal Alexander Uvarov.
&laquo ;Since March, when the ZNPP came under the control of the Russian army, Ukraine has claimed that the Russians want to switch the station to Russian electrical networks. So far, the station continues to operate in the Ukrainian network. This is nothing, the usual dispute between business entities.
Another question is what will happen if the Zaporozhye station is cut off from the network altogether. It's much more dangerous, but doable. Power lines, transformer substations and other auxiliary equipment can be exposed to fire, without which the station, however, cannot survive.
Now one and a half blocks out of six are working. In the event of a shutdown, the station will have to stop — there will be nowhere to put the products, that is, the generation of electricity. A nuclear power plant, unlike a kettle, always needs a certain amount of third-party energy for its needs. For example, it is consumed by reactor core cooling systems. If there is no such influx of electricity from the outside, it is necessary to switch to electricity from diesel generators. The Fukushima accident, for example, occurred because the diesel generators flooded, the core cooling stopped, and the last line of defense was surrendered.
At ZNPP, this has not yet come to this. The other day, the staff started one of the diesels after another "successful" hits. However, it is clear that the diesel generator — this is a temporary fix. First, it constantly requires fuel, and in combat conditions it is not always available. Secondly, even before the start of the special operation in Ukraine, there were scandals with the supply of spare parts for diesel generators. Diesels, of course, were Soviet-made, and were made on the territory of modern Russia. After 2014, Ukraine began their own "import substitution", and they stopped buying our spare parts. The result is known — they began to put counterfeit parts on the generators, and no one checked how long they would work with them.
If you are unlucky and several diesel generators fail at the same time, the core may melt. In this case, we will have the same thing that happened in 1979 at the American nuclear power plant Three Mile Island — serious radiation pollution of the emergency power unit.
Rate the material
Источник aif.ru