Named the reason for the impossibility of full-scale Chinese sanctions against Taiwan
Taiwan Chip Restrictions and Military Action Unlikely
Beijing's retaliatory measures against Taiwan following Nancy Pelosi's visit have caused worldwide alarm. The discussion of how much the island will suffer from Chinese sanctions puts China's dependence on Taiwan on the back burner. And it looks like China is afraid of hurting itself.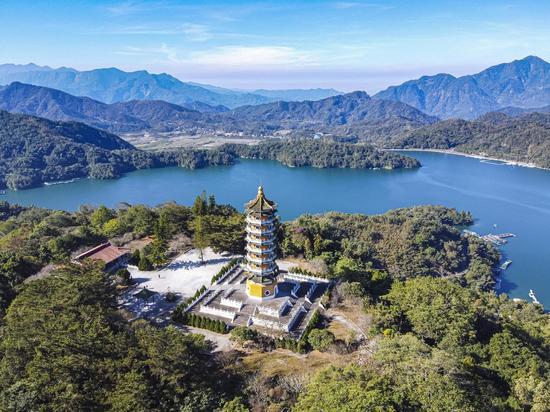 Photo: Global Look Press
China's military exercises around Taiwan after House Speaker Nancy Pelosi's visit have sparked alarm in the region. However, Beijing's retaliation against Taipei has had little to no impact, mainly because China does not want to hurt itself.
According to Bloomberg economists, the cost of trade subject to China's sanctions is tiny. amount (less than 1%) of Taiwan's GDP. Beijing could step up its action by targeting food, timber or minerals.
Restrictions on any high-value goods that could actually harm Taipei (this includes semiconductors) are unlikely and almost unthinkable, since Beijing itself is very dependent on advanced technologies on the island.
DBS Group Holdings Economist Ltd. Ma Tiing argues that "the likelihood of China targeting Taiwanese technology remains relatively low. If you look at the role of Taiwan in the global supply of semiconductors, you can see its dominant position. It will be difficult for China to find an alternative source if it bans Taiwanese-made semiconductors."
However, Beijing still has several tools to increase pressure on Taipei. According to Bloomberg, China and Hong Kong account for about 40% of all Taiwanese exports. Although Taipei has made efforts in the past few years to reduce economic dependence on China, additional restrictions could still add headaches to the island.
Thus, Taiwan is already struggling with a slowdown in global electronics demand and high inflation , which significantly worsens its growth prospects.
The publication cites several areas where Chinese influence is already being felt:
Trade Sanctions
This area will have little impact on Taipei. Food accounts for just 0.4% of trade across the Taiwan Strait, economists at Goldman Sachs Group Inc write. in your research. In general, bilateral trade reached $328.3 billion last year.
Economists say recent restrictions affecting the export of citrus fruits and certain types of fish could impact Taiwan's GDP by less than 0.1%.
If China has a goal of mitigating the effects of sanctions on its economy, then it may well target Taiwanese timber, minerals, shoes or hats. The researchers single out these goods because, according to DBS, Taiwan's trade is much more dependent on getting these goods to China than China is on getting them from the island. This option is also beneficial to Beijing itself, since it will be easier to find alternative sources of these products.
China may also reduce its own exports to Taiwan, economists continue. Such a case has already been in the history of natural sand. However, the suspension of exports of sand by Beijing in 2007 for about a year allowed Taipei to take advantage of the situation and reduce its dependence on China in this area. JPMorgan Chase&CO called these restrictions "mostly symbolic."
Technology
High-tech products account for almost 70% of all Taiwanese exports to China. In the first half of 2022, Beijing imported $79.4 billion worth of integrated circuits from Taiwan. This is 15% more than last year. In general, this amounted to almost 38% of the total volume of such imports.
Taiwan is known worldwide as a leading supplier of semiconductors. About half of the foundry market is accounted for by the Taiwanese company. For China, a ban on importing chips from Taiwan is extremely disadvantageous, since finding an alternative supplier is fraught with many difficulties.
Bloomberg gives the example of a Chinese chip company that is facing US sanctions and tightening export restrictions. Although domestic Chinese firms have made significant strides in the production of advanced chips, industry experts are confident that the Taiwanese semiconductor manufacturing firm (TSMC) remains a key resource for Beijing.
Investment
Many of Taiwan's largest electronics firms have manufacturing bases in China, including the main iPhone assembler. Don't forget about the Taiwanese company Foxconn, known as the largest private employer in China. Over 200 thousand people work at the company's plant. This fact may make it difficult for Beijing to crack down on Taiwanese firms without hurting its own economy.
Also, foreign experts highlight such areas as tourism and supply chains.
If measures in the first area may be limited, since Taipei encourages tourism to the island from other regions, including Southeast Asia, then the disruption of supply chains may have a painful effect on China itself.
The Taiwan Strait is one of the busiest shipping lanes in the world. According to Bloomberg, this year, almost half of the world's containers and 88% of the largest ships in terms of tonnage passed through this waterway.
Moreover, Beijing's more aggressive actions at sea can hit its own ports to a greater extent, than through the ports of Taiwan. This is due to the fact, emphasizes Linerlytica consultant Tan Hua Ju, that access to Taiwanese ports often does not depend on passage through the strait.
"If there were full-scale military operations, then this is a completely different story," the expert emphasizes. . "But given the experience of the past two weeks, I think it is quite clear that China is not going to block trade routes, because its own trade volumes will also suffer if there are any restrictions on the transit of ships."
Economists We are also convinced that the growing tension between China and Taiwan will not disappear anytime soon. Xi Jinping may want to solidify his grip on power ahead of the Communist Party Congress at the end of the year. In this regard, experts predict the expansion of measures to restrict trade in the coming months by the PRC.
Источник www.mk.ru