Moscow State Duma decided to change the address of the US embassy to the square of the Defenders of Donbass
Deputies of the Moscow Duma proposed to name the place near the American Embassy in Moscow as the Defenders of Donbass Square and change the address of the US diplomatic mission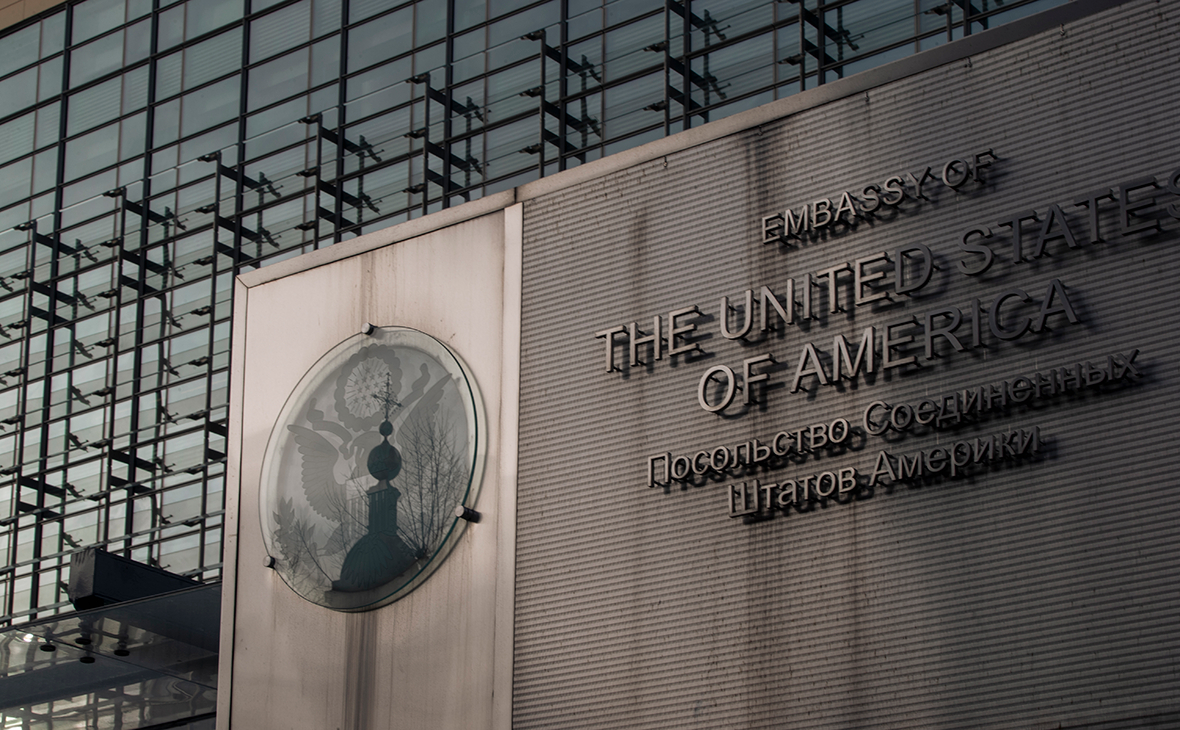 Deputies of the Moscow City Duma from "United Russia", "Fair Russia", the Communist Party of the Russian Federation and the deputy association "My Moscow" proposed to name the area near the US Embassy in the capital "the square of the Defenders of Donbass". We are talking about an unnamed place at the intersection of Bolshoi Devyatinsky Lane and Konyushkovskaya Street.
According to the head of the faction of the party "United Russia" in the Moscow City Duma, Stepan Orlov, chairman of the Moscow State Duma commission on urban economy and housing policy, the parliamentarians also propose changing the address of the US diplomatic mission from 8, Bolshoy Devyatinsky Lane, to the Defenders of Donbass Square. According to the authors of the initiative, if the proposal is approved, "American diplomats will receive a much more easily remembered topographic landmark."
According to Orlov, residents of Moscow and city public associations "repeatedly turned to the deputies of the Moscow City Duma with requests to perpetuate on the map of the capital in memory of the heroism and military prowess of the defenders of Donbass».
The head of the Communist Party faction in the Moscow City Duma, Nikolai Zubrilin, said that the authors of the initiative "went on a constructive path": they proposed not to change the Soviet names, but "to give the new square a worthy name."
The proposal was handed over to the Moscow mayor's office.
p>
The issues of naming and renaming the territorial units of Moscow are handled by the City Interdepartmental Commission for the naming of territorial units, streets, metro stations, organizations and other objects; its activities are coordinated by the capital's department of cultural heritage.
Read on RBC Pro Pro How to understand that you are not overpaying your employees Pro Articles Sales of luxury goods are growing faster than expected. How to make money on it Articles Pro How in Russia they will sell goods with an "unfriendly" patent Articles Pro Not everything can be replaced: without these IT services it will be especially difficult for a business Instructions Pro Why freelancers still will not replace companies of key employees Instructions Pro Something new: how to transfer an employee to another company during downtime Articles Pro The Russian economy has entered a period of change. How it affects banks Articles Pro Gas supplies to the EU are falling. What will happen to Gazprom's shares Forecasts
In February 2018, a section of Wisconsin Avenue in front of the Russian Embassy in Washington was named after Boris Nemtsov. The politician was killed in 2015 in the center of Moscow with four shots in the back. In 2020, on the fifth anniversary of the assassination, the name of Boris Nemtsov was given to the square Pod Chestnuts, where the Russian embassy is located in Prague.
Materials for the article Authors Tags Subscribe to RuTube RBC channel
Источник rbc.ru