Less than 5% of German companies decided to leave the Russian market
Of the number of German companies that make up two-thirds of the Russian-German Chamber of Commerce, only 4% announced their intention to leave the Russian market completely. The rest plan to continue working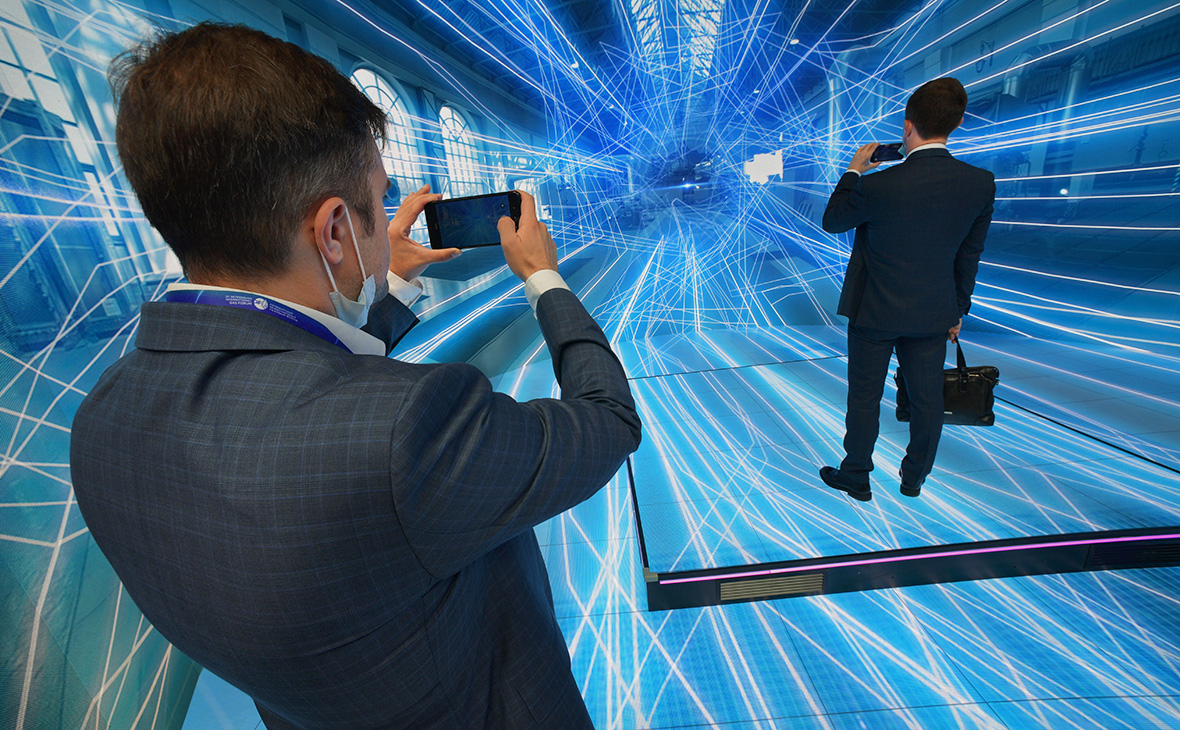 Only 4% of German companies operating in Russia have expressed their desire to completely leave the market since the outbreak of hostilities in Ukraine, RBC was told at the Russian-German Foreign Trade Chamber (VTP).
"In late April, the Russian-German Chamber of Commerce conducted a survey among its 1,050 member companies to find out how they see the future of their business in Russia. Of the number of German companies, which make up two-thirds of the total number of members of the WTP, only 4% announced their intention to leave the Russian market completely. The rest plan to continue their activities in the market without any changes, either partially abandoning new projects or changing their structure,— stated in the WTP. German companies include those whose owners are citizens or companies of Germany.
The Chamber of Foreign Trade noted that since the beginning of the year 54 companies have joined it. At the same time, 20 have canceled their membership since February 24. "However, in the medium and long term, we expect a decrease in the number of member companies in 2023. Nevertheless, we will remain the largest foreign business association in Russia, — added to VTP.
After the announcement of the start of a special military operation in Ukraine, dozens of European and German companies left Russia. Among them, the German Siemens and its "daughter" Siemens Mobility, which announced its withdrawal and termination of joint contracts with Russian Railways on May 12. Siemens Mobility created a network of depots in Russia for the maintenance and repair of Sapsan trains; and Lastochka, and its subsidiaries produce frequency converters and traction motors.
On June 3, Europe's largest insurer announced its withdrawal from the market & mdash; German company Allianz Group. Also, the Russian market left the German automobile concerns Mercedes-Benz, BMW and Volkswagen, the manufacturer of household chemicals and repair goods Henkel, the software developer SAP, the confectionery brand Dr. Oetker, Deutsche Bank and Commerzbank.
Executive Director of the Eastern Committee of the German Economy (OAOEV) Michael Harms, in an interview with the German RND, said that the departed German companies will not return to the Russian market in the foreseeable future, noting that many are just starting to leave the market due to legal difficulties. The process could take "months, if not years," he said. "A quick return to Russia is not expected at all," — he emphasized. At the same time, Harms believes that some German companies still left open the possibility of returning, because "if you completely leave the Russian market, then it will be very difficult to return later." Harms described the losses of German businesses from leaving Russia as "acceptable" as companies suffered more from the disruption of global supply chains and price increases caused by the outbreak of hostilities in Ukraine.
Read on RBC Pro Pro Second after Microsoft: why Oracle on top despite the recession Pro Articles Don't Know Here: How Companies Build Reputation in a New Country Pro Paleo Diet Instructions. Eat what nature intended to lose weight and improve health Summary Pro What companies need to consider when creating a corporate superapp for employees Instructions Pro Microsoft or Netflix: who will become the leader in the gaming market. Digest Articles Pro Loves cola and hates sports: how the anti-life Elon Musk lives , videos and recordings of programs on our RuTube channel
Источник rbc.ru