In Moldova, the column of the "Immortal Regiment" was headed by the ex-presidents of the republic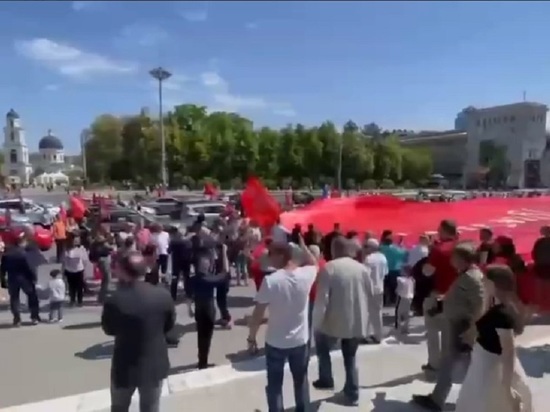 Photo source: video screenshot.
The Immortal Regiment procession took place in the capital of Moldova. The Victory Day and its symbols have recently been banned by the authorities of the republic. But the residents of Chisinau marched with red flags, shouting the slogan: "Glory to Russia!".
The column was headed by two ex-presidents of Moldova – Vladimir Voronin and Igor Dodon. The current president of the republic, Maia Sandu, did not appear in public. She stated that she was ill.
Earlier, she banned the symbols of the special operation in Russia and Ukraine and St. George's ribbons as a "symbol of war."
Источник www.mk.ru