Germany warns of worst famine since World War II
German Minister Schulze warns of the worst famine since World War II The world is facing "the worst famine since World War II" due to drought, the coronavirus pandemic and the conflict in Ukraine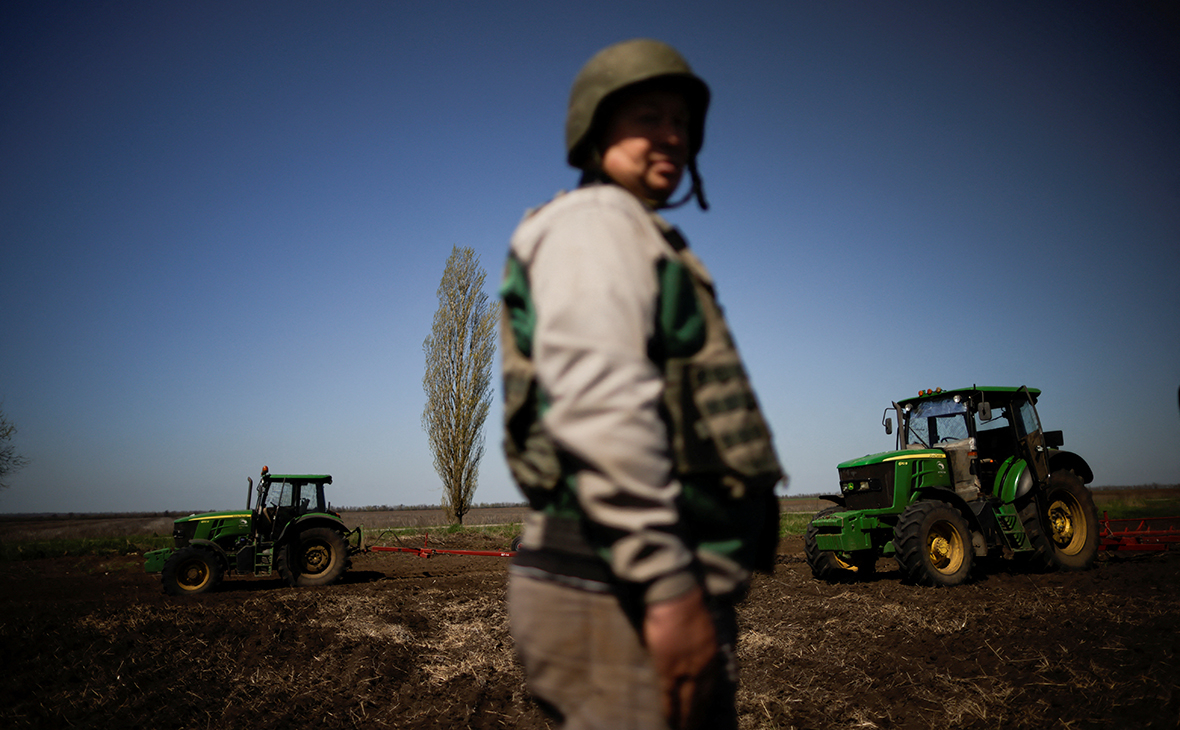 The drought, the crisis caused by the coronavirus pandemic, and the fighting in Ukraine threaten to exacerbate the situation of hunger around the world. This was stated in an interview with Bild by the Minister for Economic Cooperation and Development of Germany, Svenja Schulze. According to her, food prices around the world have risen by a third and are at a record level.
"The World Food Program estimates that 300 million people in the world suffer from hunger, and these estimates are constantly adjusted upwards. The bitter news is that we are facing the worst famine since the Second World War with millions of deaths, — she said.
Since the beginning of the conflict in Ukraine, world food and fertilizer prices have risen by an order of magnitude. So, in March, food prices rose by 12.6%, to 159.3 points, which was a record for almost 30 years— since 1990, according to the Food and Agriculture Organization of the United Nations (FAO). This dynamics was the result of a significant rise in prices for vegetable oils (by 23.2% in March versus February) and grain crops (by 17.1%).
Russia and Ukraine— one of the largest suppliers of grain in the world, follows from the data of the foreign agricultural service of the US Department of Agriculture. In the 2021/22 season, which began in July, Russia accounted for 16% of world wheat exports, Ukraine— 10%.
According to the FAO, almost 50 countries depend on food supplies from Russia and Ukraine, which provide at least 30% of their wheat import needs with their help.
Earlier, UN Secretary-General António Guterres also warned that the world could face a food crisis. He called for the return of fertilizers and products from Russia, Belarus and Ukraine to world markets.
Ukrainian President Volodymyr Zelensky warned in late March of the risk of food shortages. He pointed out that the current situation hinders the sowing campaign. "The most terrible will be the famine that is approaching for different countries," — he emphasized.
Read on RBC Pro Pro How to protect management in a crisis Pro instructions Defective – to the exit: which managers will survive in the next two years Articles Pro x The Economist Not only SAP: will we see new IT giants in Europe Articles Pro The ghost of a checkered bag: why parallel imports won't bring back shuttles Forecasts Pro The Bank of Russia lowered the rate to 14%. What will happen to the ruble exchange rate and inflation Articles Pro Not all international business is gone. How to communicate with the rest Instructions Pro How national characteristics affect the management model – 6 indicators Articles Pro Strength test: how to legally refuse a job candidate Instructions may face hunger. "We already have to worry that there are people who will starve to death, that there are countries that can no longer afford grain," — noted the head of Germany.
Article content Authors Tags Subscribe to VK RBC Get news faster than anyone else
Источник rbc.ru