FSB cited evidence of Ukrainian nationalists helping Nazi troops
FSB published documents on the recruitment of Ukrainian nationalists by the Nazi troops media="(max-width: 320px) and (min-resolution: 192dpi)" >< source srcset="https://s0.rbk.ru/v6_top_pics/resized/800xH/media/img/7/90/756600266578907.webp 800w" type="image/webp" media="(max-width: 400px) and (min-resolution: 192dpi)" >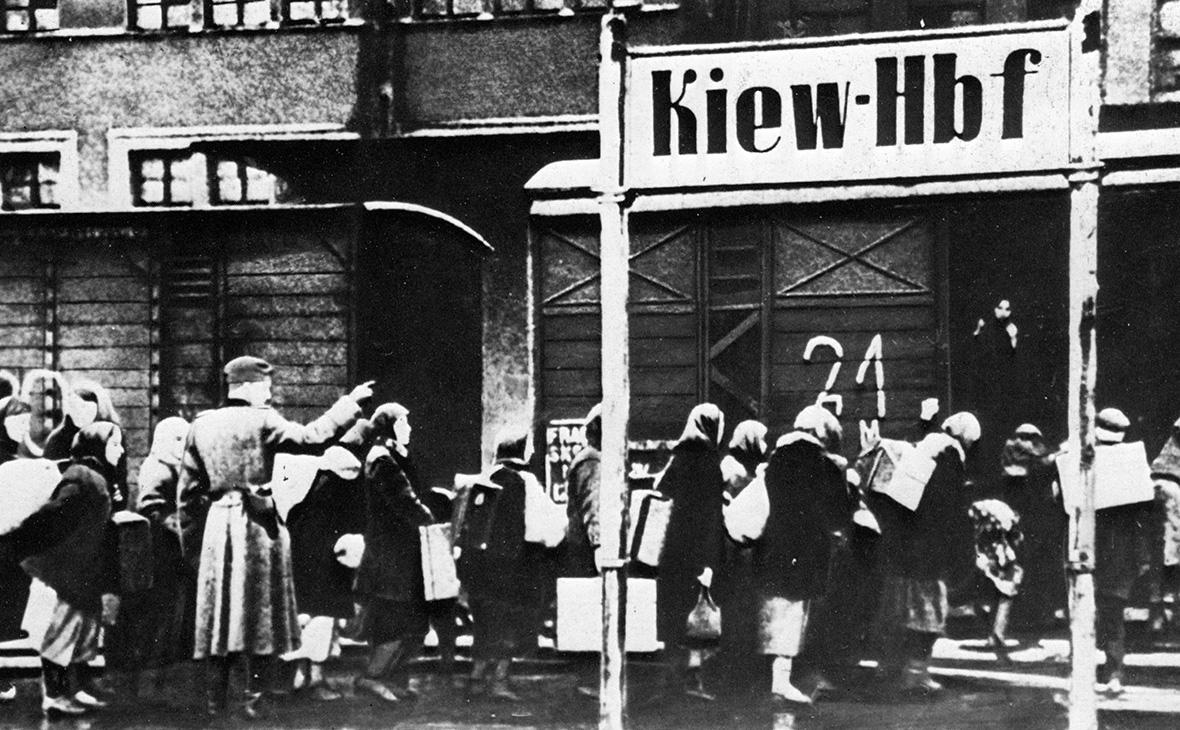 The FSB has published archival protocols of interrogations, where the leaders of German military intelligence talk about the recruitment of Ukrainian nationalists in preparation for an attack on the USSR. The documents are published on the agency's website.
Among the documents— photocopy of the protocol of interrogation of a member of the Organization of Ukrainian Nationalists (OUN, banned in Russia) Oleksandr Pashkevich by employees of the Soviet military counterintelligence SMERSH on May 15, 1945. In 1934, the entire Lviv center of the OUN, including Pashkevich, was arrested by the Polish authorities after the murder of the Minister of Internal Affairs of Poland, Bronislav Peratsky, by Bandera. However, in 1936, Pashkevich was released under an amnesty. In the autumn of 1939, after Western Ukraine became part of the USSR, fearing persecution by the Soviet authorities for participating in the OUN, he left for Krakow, where he began to cooperate with Hitler's military intelligence — Abwehr.
In 1941, during the attack of Nazi Germany on the USSR, Pashkevich went to Krakow, where, as part of a group of other Ukrainian nationalists, he took part in the seizure of secret documents of the NKVD and the police on the path of the German troops. According to him, the group reached Kramatorsk and remained there until December 1941.
The FSB also published the interrogation of another member of the OUN – Nikolai Mucha, who, according to him, was recruited by German intelligence in August 1943. He also said that the German side had only three demands:
To honestly serve and work for Germany, to consider her an ally.
Among the Russian and Ukrainian populations, intensify propaganda against the Soviet Union and agitate to join the Vlasov army, calling for a common fight against communism.
Identify people who sympathize with the Soviet government and the Red Army, and report them to the Gestapo or the police. For this he promised rewards and good work.
In mid-April, archival documents on the cooperation of Ukrainian nationalists with German troops were declassified by the Ministry of Defense. According to them, German troops used Ukrainian nationalists to exterminate the population of the occupied territories. As an example, the Ministry of Defense cites the act "on the atrocities of the Nazi invaders"; dated January 15, 1944, which states that, having occupied the Ukrainian city of Korets, German troops began to massively exterminate the local population. Together with them, it follows from the document, the inhabitants were killed by Ukrainian nationalists.
Read on RBC Pro Pro How Russians now take TOEFL and IELTS and how to prepare for it Instructions Pro Most sellers have raised prices on marketplaces. What are their mistakes? Articles Pro Burger and running: how the head of McDonald's takes care of his health Articles Pro Where it is profitable and safe for Russians to buy overseas property Articles Pro Hot peak: why everyone needed real estate in the UAE Articles Tags How does it concern you?
Explained in the evening newsletter
$99 per month
Источник rbc.ru