Former Azovstal defender spoke about Russian captivity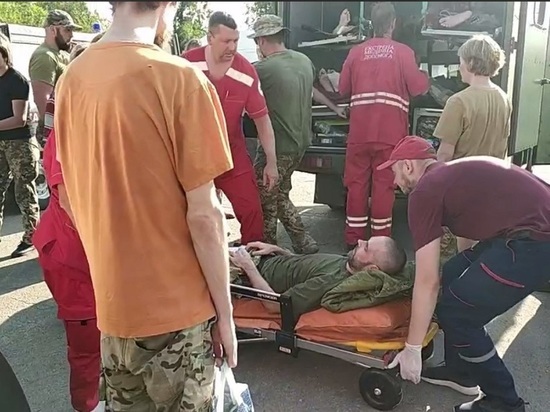 Photo source: video screenshot.
Ukrainian border guard Pikovets got into the territory of the Azovstal plant 15 April. At this time, fierce battles were taking place on the territory of Mariupol. A military hospital operated in a bomb shelter under the enterprise at that time. In it, Pikovets underwent a course of treatment and stayed on the territory of Azovstal. until May 15th. On that day, he surrendered.
Pikovets told the media that he would like to forget everything that happened, like a nightmare.
"I'm not going to say that we were tortured or that something like that. For those who were captured directly from the Azovstal plant, the Russians had some kind of special approach. Either they respected us, or they were afraid – don't know. But they saw us as warriors," the former prisoner admitted.
He returned home as a result of an exchange that took place between Ukraine and Russia on June 29. 144 people were released from both sides.
The Main Intelligence Directorate of Ukraine reported that most of those released had injuries. Including quite serious, gunshot, explosive, burns and fractures. Some have already had limbs amputated. Now these soldiers are receiving medical and psychological assistance.
Earlier, the head of the DPR, Denis Pushilin, reported that Kyiv had disrupted negotiations on the exchange of prisoners several times. The Ukrainian side did not want to give up pilots and mobilized fighters.
Источник www.mk.ru