Experts spoke about curricula for first-graders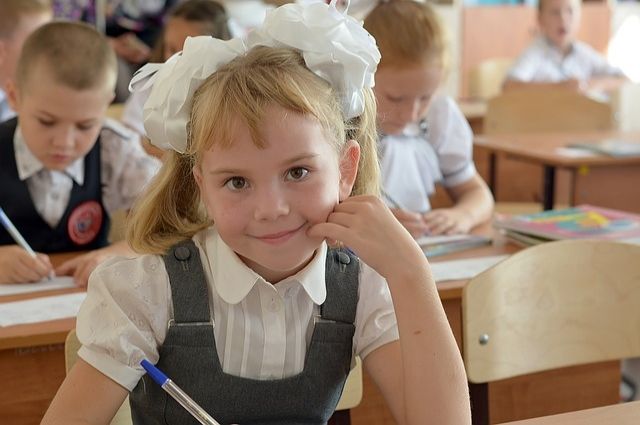 Experts talked about the differences between the curricula for first-graders. This is reported by RIAMO.
The simplest and most common educational program in Russia is the "School of Russia". Children do not need to be able to read, count and write to learn. There are practically no tasks for the development of logical thinking, and the participation of parents in doing homework is almost not required.
A less popular curriculum is Perspective. She teaches children to set goals, find answers on their own and not lose interest in knowledge. Some parents criticize the program for non-standard presentation of information and the lack of "rules in the box." For children with a very good level of preparation, the program "Primary School of the 21st Century" has been created. According to it, students begin to pass multiplication and division already in the first grade. At the same time, little attention is paid to writing in this educational complex. It helps schoolchildren to independently acquire and apply knowledge with the help of tasks based on real life examples.
Children act as learner and educator in the Promising Elementary School curriculum. In the process of learning, students independently obtain information and exchange it. Students will be able to analyze, compare, generalize the knowledge gained, draw conclusions, and also use their own experience in the Harmony program. The program is difficult for children and requires additional preparation for school and the constant involvement of parents. "The system of D. B. Elkonin – V.V. Davydov» teaches students to set problems, to suggest ways to solve it. The teacher puts a problem in front of the class and invites the children divided into groups to solve it. Educational complex "Planet of Knowledge" has a large number of creative tasks. At the same time, textbooks have a division into a mandatory and optional part. The complex makes it easy to develop calligraphic handwriting.
Leading consultant for primary classes at the home school "Internet Lesson" Oksana Timchak said that the ideal program does not exist. According to her, each of them has pros and cons.
It was previously reported that spending by Russians on goods for school at the end of July increased by 20% compared to 2021.
Rate the material
Источник aif.ru