Diploma in 2 years. How to study a demanded specialty and earn
Story National projects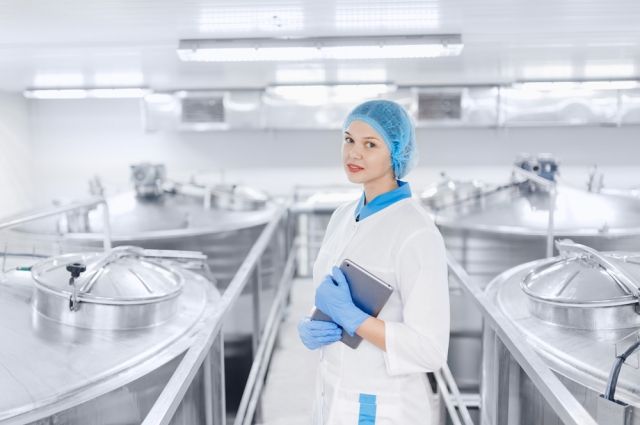 On August 15, the admissions campaign to colleges within the Professionality program ends.
"Professionality" — one of 42 programs of social and economic development until 2030 initiated by President Vladimir Putin.
For its implementation, 70 educational and production centers have been created, including more than 250 modern colleges in 42 regions of Russia in the most priority sectors of the economy: nuclear industry, railway transport, metallurgy, mechanical engineering (including aircraft and shipbuilding) , chemical industry, agriculture, light industry, pharmaceutical industry and mining industry.
In including 4 clusters this year will appear in light industry. In addition to ordinary clothing and other usual goods, light industry enterprises also produce special-purpose goods for the automotive and electrotechnical industries, and medicine.
4 more clusters will be formed in the chemical industry — two in Tula and one in Leningrad and Vologda regions. Students at these colleges will learn how fuel is made, what fertilizers are made of, cosmetics, and more. Now the chemical industry has more than 20 sub-sectors, so children have the opportunity to choose what is interesting for them
Required — maximum orientation of training to practice, training of specialists in shortened terms (less than the usual 3-4 years in college), involvement of business in partnership management of educational organizations.
Thanks to the national project "Education" workshops for college students will be equipped with modern high-tech equipment. There are already 2200 of them, and by 2024 g. will become more than 5 thousand
Incidentally, some — "Professionality" participants entered the "Nash Contribution" National Ranking in 2022 This is a format for public recognition by the state of the contribution of business and NPOs to the implementation of national projects, replication of best practices. You can learn more about the ranking and the results of 2022 on the website— RANKING.NATIONAL PROJECTS.RF.
Learn more about the "Professionality" in your region, colleges and participating companies, in-demand professions can be found on YAPROF.RF website.
In the Republic of Dagestan, an educational and production cluster for agriculture sector will be created. For example, the enrollment of students in & nbsp; Agricultural College & nbsp; them. Sh. I. Shikhsaidova is now being conducted in directions most in demand in agriculture: "beekeeping", "veterinary paramedic","technician"— mechanic", "master of agricultural production" and "equipping with means of automation of technological processes and production».
«Project Goal — qualitatively and in short time to prepare a young specialist ready for real production. Therefore, graduates will be able to immediately begin to fulfill their duties at the enterprise, bypassing the adaptation process, — said the director of the college Sh. I. Shikhsaidova Rashid Atashev.
Head of "Angelina" LLC Abusamad Hajiyevnoted that students who in September will begin training under the "Professionality" program will be able to enter the production already in 2 years. And the company will be directly involved in the training and development of the kids.
In Khabarovsk Territory, this year two educational and production clusters "Professionality" — by industry "Engineering" and "Railway transport". During the admission campaign, colleges are not only accepting documents, but also career guidance activities with schoolchildren who in the future may come here to study under the Professionality program. For example, the Khabarovsk Railway Transport College conducts excursions for high school students, organizes practice at the Far Eastern Children's Railway for children whose parents — railroad workers. They can even try themselves in the role of machinists on locomotive control simulator.
But most importantly — after graduation, graduates will definitely not be left without work. Employment is promised by project partners — KnAAZ named after Yu. A. Gagarin and OJSC "Russian Railways".
, which will be implemented under the federal project "Professionality". A project cluster for the "Light industry" industry has been created here. The enterprise of the BTK group will also take part in the training of personnel, which will be ready to accept most of the students after the completion of the training. Term of study — 1 year and 10 months, after which you can go to work. The company conducts excursions for schoolchildren, where experts show production processes. Head of the partner company Oksana Karpova emphasized that now the seamstress profession is reviving, and hopes to attract new personnel from the number of young people.
Rate the material
Источник aif.ru