Church near the house. Construction of Orthodox churches continues in Moscow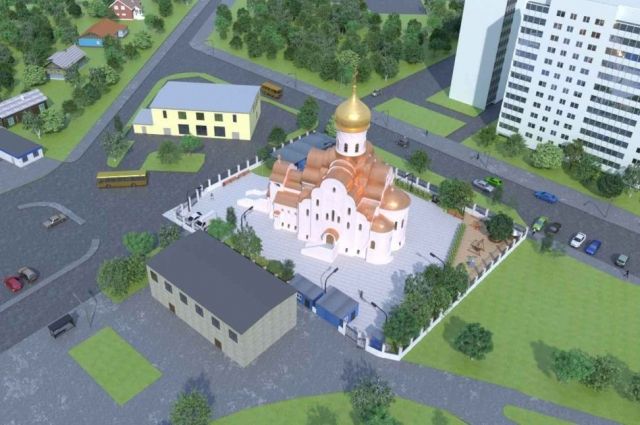 The construction of the main church complex of Holy Martyr Seraphim, Metropolitan of Petrograd has started in Yuzhny Butovo. This is one of a dozen Moscow sites where work began this year as part of the program for the construction of Orthodox churches.
The program, which has been operating since 2010, probably has no analogues in the whole world. This is the largest charity project. Sites are selected in all districts except for the Central Administrative District, which is historically rich in Orthodox addresses.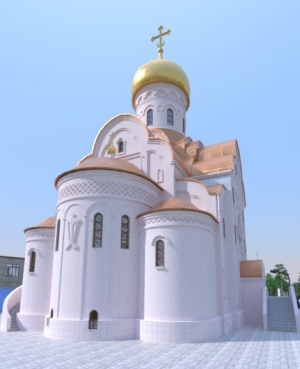 Church of the Hieromartyr Seraphim, Metropolitan of Petrograd. Photo: https://200hramov.ru
A variety of materials and technologies are used – from innovative to classic, which have been used for many centuries. "Several wooden churches are being built," gives the example of Vladimir Resin, deputy of the State Duma of the Russian Federation, adviser to Patriarch Kirillfor construction and curator of the program for the construction of Orthodox churches in Moscow. – We are reviving the traditions of northern wooden temple architecture. Temples look interesting and harmoniously fit into the surrounding buildings. In terms of engineering solutions and communications, we keep up with the times and the latest technologies. Tree – the material is warm, close to an Orthodox person. We are building the largest wooden church in central Russia on Tikhoretsky Boulevard. For five years, the parishioners of a small wooden church in honor of St. Savva the Sanctified at their own expense gradually built a whole town out of wood: the church itself, a separate building for a font, a Sunday school, a refectory, a church shop. Then the main temple was conceived. In our program, this is the first complex completely wooden. Before that, we used mixed design solutions, when a stone parish house was erected next to a wooden church, or vice versa.
Recently, they have been actively talking about wooden high-rise buildings. Vladimir Resin recalls that "83 years ago, his family of four was settled in a service apartment in a wooden two-story house with stove heating on Selskokhozyaistvennaya Street. It was warm in winter, cool in summer, and breathable. This house was demolished a long time ago, although I'm sure it could stand for a long time. Wood is such a material, if it is properly processed, it will stand for centuries. I do not think that wooden multi-apartment housing construction will be introduced in Moscow as a systematic approach. Perhaps only in recreational green areas on the territory of New Moscow when creating medical health clusters. The capital is the largest metropolis in terms of the number of people living in it, in which there is the most powerful construction complex with its own construction industry and house building principles. There are enough places in Russia where there is a lot of wood and this is a familiar material for residential construction, where the construction of wooden "skyscrapers" will make it possible to make a breakthrough in demography, and in industrial development, both in industrial and technological. Even from the point of view of logistics, it is better to do this in the "forest" regions. The Ministry of Construction and the Ministry of Emergency Situations have already developed a Roadmap for the development of wooden construction until 2024. Perhaps, by the end of this period, we will see the first interesting projects.
height="425″ width="640″ style="display: block;" />
http://moseparh.ru/Photo: https://200hramov.ru
If we talk about construction in Moscow in general, then Vladimir Resin believes that the situation in the industry is stable, and the construction complex, which celebrated his professional holiday last weekend and will fulfill all his obligations, whether it be a renovation program or resettlement of dilapidated housing. At the same time, all work is carried out at a very high level, 3D printing of houses, large-scale production, and total digitalization are used. "The Ministry of Construction, the expert community and working groups, including our Expert Council under the State Duma Committee on Construction and Housing, take into account all innovations and recommend the most advanced ones for use," says V. Resin.
Rate the material
Источник aif.ru