Border state. Why is it difficult for refugees from Donbass to find work?
Plot RF special operation in Donbass and Ukraine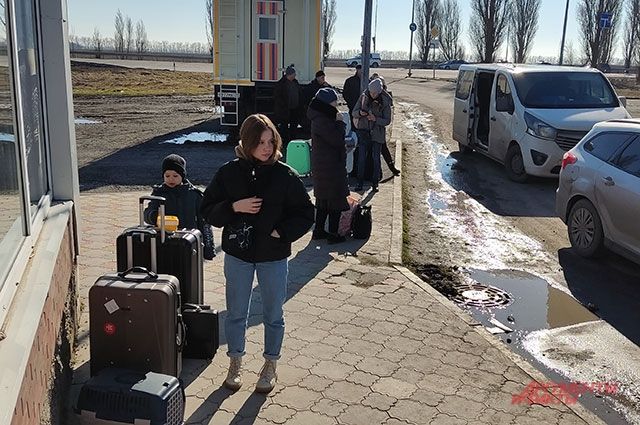 Every day, the Rostov region receives about 20,000 refugees from the Lugansk and Donetsk People's Republics. In total, more than 2.3 million people have crossed the Rostov border since the beginning of the special military operation, of which 72.5 thousand decided to settle in the region. Many are looking for work. Some — can not be found due to bureaucratic delays with documents. And someone hopes for support.
Aif.ru found out what prevents the settlers from arranging life in the new city.
Earlier, the regional employment department reported that 117 people found jobs with the help of social services. Among them there is a physical education teacher, a teacher of additional education, an educator, a nurse, an electrician, a briquetting and enrichment plant operator, a crane operator, a steelmaker, a seamstress, a baker, a cashier. However, not appeal centers apply for help.
Tatiana came from Donetsk, she 55 years, all this time she has been looking for a job.
«Unfortunately, there is no work, I called a lot about about work, they refused — either the age doesn't fit, or they don't want to take it from Donbass, or there are no documents. I I still have only a Ukrainian passport and an immigrant. I a salesman by profession, they offered to go to Moscow, but there are no funds for this». — says a woman.
However, there are those who do not plan to work and still rely on social support. And there are those who despair return home.
«Some go back, others — rent a house for two or three months, find volunteers who help them humanitarianly, and live like that — says Tatyana.
Natalia Marchukcame from Donetsk. She believes that the main problem for the migrants — not only a limited budget, but and search for an apartment.
"Most landlords do not want to rent apartments to people with Donetsk registration, without migration registration. You need to search for a long time, and this process is humiliating, — explains Natalia Marchuk. — Without migration registration, you cannot go through a medical commission to obtain citizenship and passport of the Russian Federation, you cannot get medical assistance or enroll children in a school or kindergarten», — Marchuk says. — Therefore, if there are children, then it difficult to put them somewhere in a foreign city and go to work. In February-March, people were taken out of the DPR in an organized way on the territory of temporary settlements, where they really did registration. Now there is no such thing, — Natalia complains.
According to the interlocutor, the problem could be solved by a situation in which it would be profitable for the Russians to rent out housing to migrants. For example, part of the funds would be paid to the landlord by the state as support. Here is another story of Natalia Krupinina from Stakhanov, who has three children.
"Until received a passport of the Russian Federation and registration — it means I can't put the child in the garden. Accordingly, go to work, — she says. — Lots of problems due to documents. Registration can be done in mainly for money. About about going to Employment Center — I need to have a permanent registration, which entails customs clearance for me, and it is very expensive».
However, some of Natalia's acquaintances found work, however, remotely. As a result, people live in their native Stakhanov, and for salaries they come twice a month to Russia.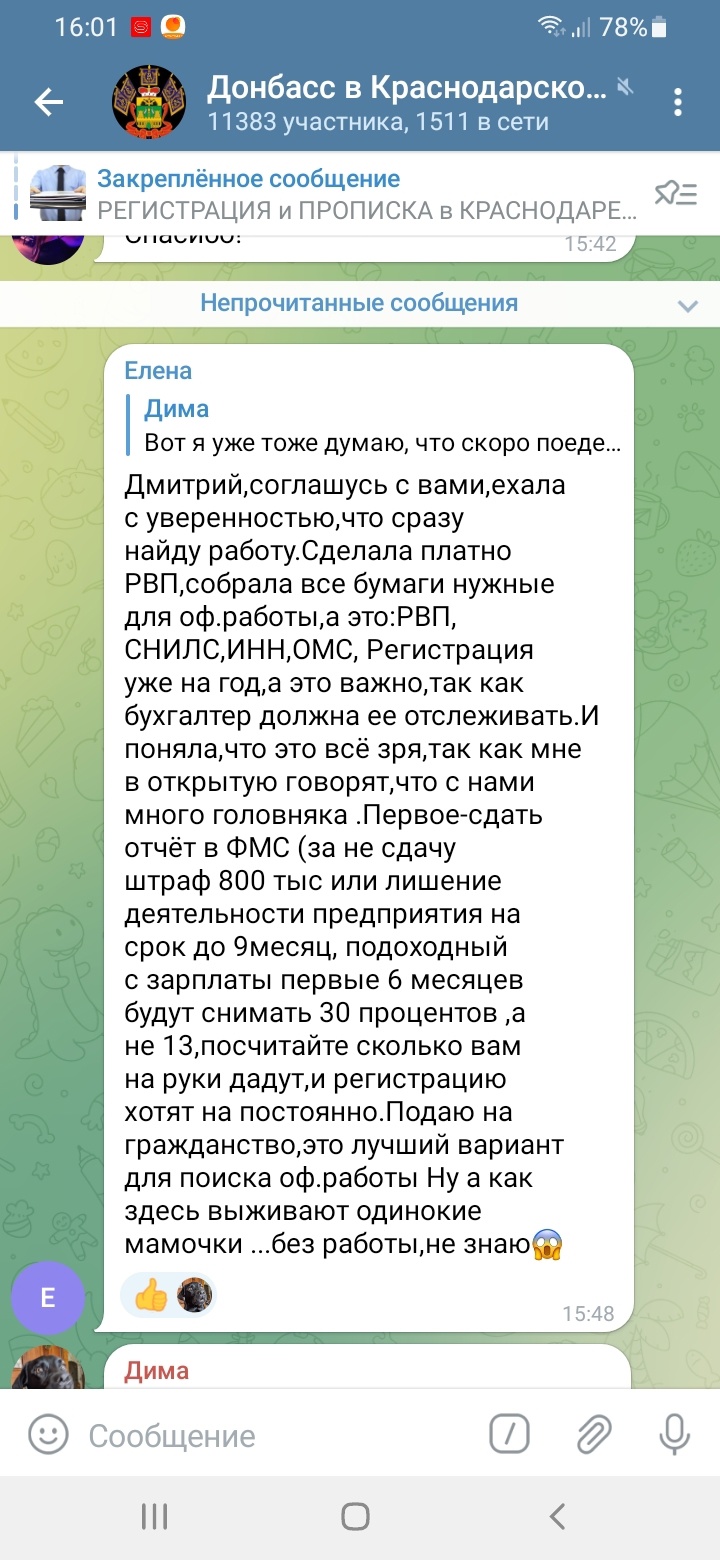 Screenshot from the correspondence
How IDPs can get help
Today, the following procedure applies to IDPs. A person is evacuated, crosses the border, receives a migration card with a mark on crossing the border.
Residents of Donbass can stay on the territory of Russia for 180 days. Upon arrival at the place of residence in Russia, they need to register with the migration service. To do this, you need to come along with the owner of the housing in which the person plans to live.
However, all new arrivals must be assisted at first. So, today, more than 4.2 thousand people are accommodated in temporary accommodation centers in the Rostov Region. Various volunteer headquarters work in the region, and every arrival is entitled to social benefits — 10 thousand rubles.
Rate the material
Источник aif.ru