Alexander Rahr called the prospects for a ban on the issuance of Schengen visas to Russians
There is still no unity in the EU on the total closure of borders for Russian citizens
Discussions continue in the European Union about the "punishment" of ordinary Russians for the conflict in Ukraine. Some European countries are in favor of visa restrictions for Russian citizens – up to a total ban on entry. Others believe that such a position is a clear overkill. The problem with visas is planned to be discussed at an informal meeting of EU foreign ministers on 31 August.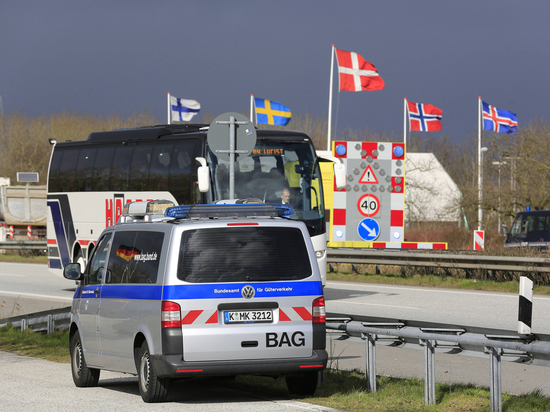 Photo: Global Look Press
As early as February 26, the EU suspended the simplified visa regime with Russia, which implied a simplified procedure for processing documents for officials and entrepreneurs. However, at the same time, the European Commission ruled out a complete ban on the issuance of Schengen tourist visas for Russians, since this is contrary to EU standards.
Nevertheless, as you know, a number of EU countries have already taken drastic steps against ordinary Russian citizens, in fact omitting them "Iron Curtain". In particular, Finland announced the other day that it will halve the number of visa applications from Russian citizens.
Now 1,000 Russians can apply for Finnish visas every day, but from September 1, this number will drop to 500. Jussi Tanner, director general of consular service at the Finnish Ministry of Foreign Affairs, told CNN that a maximum of 20% of the places will be allocated for tourist visas, that is, for no more than 100 tourist visas per day will be available to Russian residents.
The move was taken by Helsinki after Estonia banned even Russians who already had visas from entering the country. "The government, at the suggestion of the Foreign Ministry, decided that in a week a sanction would be imposed on the valid Schengen visas issued by Estonia to Russian citizens. They will be banned from entering Estonia", — said the head of the Estonian Foreign Ministry Urmas Reinsalu. According to Reuters, this measure could affect approximately 50,000 people.
Poland also actively supports the introduction of a ban at the EU level on the issuance of Schengen visas for Russians. The country's deputy foreign minister, Piotr Wawrzyk, announced recently that Warsaw is developing a solution that would allow it to refuse visas to Russians. "We can expect a decision on this matter in the coming weeks," — he said, adding that the Poles have not been issuing tourist visas to Russians for several months (now a limited number of people can get entry permits).
The Czech Republic and Latvia also supported the visa ban and also took measures to limit for citizens of the Russian Federation entry into the EU. On June 23, Prague announced that it would not issue visas and temporary residence permits to citizens of Russia and Belarus until March 2023.
Recently, the Czech Republic, currently chairing the EU, supported the proposal to ban the issuance of visas throughout the EU for citizens of the Russian Federation. "Complete cessation of the issuance of Russian visas by all EU member states could be another very effective sanction," — Czech Foreign Minister Jan Lipavsky said. He has previously stated that he will raise this issue at the summit of EU foreign ministers, which will be held on August 31 in the Czech capital.
The initiator of visa restrictions was the President of Ukraine Volodymyr Zelensky, who had previously called to prevent Russians from entering the Schengen zone. His ideas resonated with some European politicians as well. Former Finnish Prime Minister and Foreign Minister Alexander Stubb, who previously advocated liberalization of the visa regime with Russia, now welcomes the idea of ​​a complete ban on issuing visas to Russians. Former Lithuanian Defense Minister and current MEP Rasa Jukneviciene says the ban on entry to Russian citizens "is primarily a security issue." According to her, the Russian special services "use the openness of the Schengen countries for various operations."
But not everyone in Europe agrees with total restrictions. The European Commission stressed that there will be no centralized solution – and that EU Member States have the sole responsibility for examining visa applications on an individual basis, as well as for issuing visas.
German Chancellor Olaf Scholz, stating that it is important to impose sanctions on representatives of the Russian government, notes that there are Russians who disagree with this government and want to leave their country. However, even in Germany, not everyone adheres to views similar to Scholz.
Thus, CNN cites the opinion of a certain high-ranking German diplomat who believes that the reasoning of the Bundeschancellor is not based on facts, "because anyone can apply for a humanitarian visa." This diplomatic source claims that Scholz is trying to "balance his own party, which is split between those who want dialogue with Russia and those who want to appear tough."
Be that as it may, CNN notes, European leaders are unlikely to reach full agreement on this issue. While the EU has largely demonstrated unity since the start of the Ukraine conflict and has come together to impose heavy economic sanctions on Russia, there is a geographic reality that complicates any consensus among 27 member countries with vastly different economic and political priorities.
Countries in the west and south of the EU remind Eastern European hawks that Russia is a very large part of the vast European region, and therefore not only extremely difficult, but probably not particularly productive, to simply ignore Russia.
Apart from purely pragmatic considerations that sooner or later the European economies will have to re-establish ties with Russia, politicians in the EU understand that even from a propaganda point of view, bans against ordinary Russians will not work in favor of European values.
« The hard truth is that one thing remains unchanged: Europe cannot simply ignore Russia, – stated in the CNN analytical material.
– First of all, the call not to let ordinary Russian citizens into Europe at all comes from typical states that have always, even before the special operation in Ukraine, been sharply opposed to Russia, – comments the German political scientist Alexander Rahr. – These are the Baltic states, Poland. Unfortunately, Finland has also joined these countries.
The main countries of Western Europe (Germany, France) insist that visas be issued as before. These countries believe that it is impossible to punish Russian citizens, the Russian people. On the contrary, let them come and see how people live here.
In fact, this caused a split within Europe itself. How to overcome it – so far it's hard to say. It's all about morality and the media. Politicians here are strongly influenced by them. The media act like an inquisition, they follow every word of a politician very clearly. The press is morally critical of Russia. But if they feel that local politicians are starting to misbehave, then they act against them. They conduct entire campaigns, actually starting to drown them politically.
Therefore, this factor must be taken into account. I do not yet see what the position of the press will be. There are different points of view of media people. Some are in favor of punishing all Russians and not letting them into Europe. At the same time, they solemnly declare it. Frankly, people see that it is impossible to oppose Russia in any way, so they believe that all the reserves of the West should be used (namely, moral pressure), the visa tool – and thus fight Russia in Ukraine.
The other side – reasonable forces in Europe. They say that we will only embitter the Russians, who will not be able to travel even to their relatives abroad. In this way we will create a new "iron curtain" that we do not need. He will then harm the whole of Europe. It is these forces that oppose the ban on issuing visas to Russians.
It's hard to predict how this will play out. I think that when the leaders of the European Union gather, the moral aspect of individual countries will appear, which argue that even if we do not act rationally in the common interest, then from a moral point of view, this is what we need to do. The moral side wins in this case.
I think if this happens (a complete ban on issuing visas. – «MK»), it will be bad for everyone. The West, from my point of view, will not achieve its goals. And the anger will be directed precisely at the address of the European Union. This is absolutely not in the interests of the EU itself.
Such a scenario, I think, is unlikely. Of course, there are several countries here that strike a pose. They just get into the soul, mentally put pressure on their partners in order to break through this idea. But you still need to look at the big picture. For example, Scholz already said that visas should be issued to Russian citizens.
If this continues, then they will not travel through Finland (although for St. Petersburg residents it will, of course, be a strong blow if Finland closes the northern border for Russia). But Italy, France, Hungary may remain open for visiting Russians.
It will be difficult, but it's like with flights. There are no, for example, direct flights from Berlin to Moscow. However, people somehow get through Turkey, the CIS countries. They will travel to Europe by more complicated routes, but I personally do not think that at this stage there is a great danger that all EU countries will indeed unanimously vote to suspend the issuance of visas to Russian citizens. I think such countries as Hungary, Greece, Austria will definitely not agree to this. But, I repeat, it is difficult to predict.
Источник www.mk.ru