A selfie with a Su-57 and a captured Javelin. What to see at the forum "Army-2022"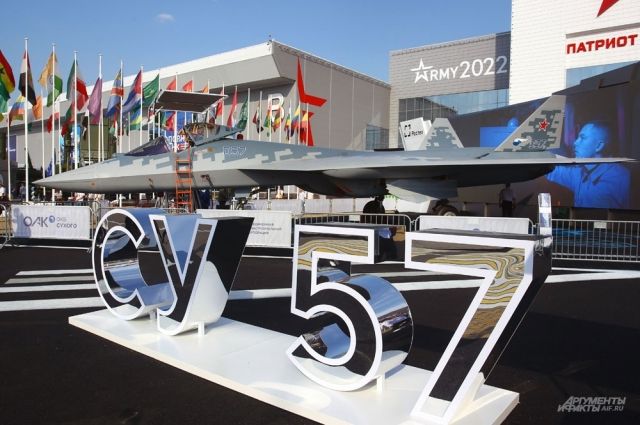 Everyone prepares ahead of time for the forum. Journalists come up with "original" topics for lighting, warriors once again train joyful facial expressions for future guests, and photocorres grin carnivorously in anticipation of everything.
As a real crow of everything shiny, I traditionally love the forum. Most often it is like from a joke — I want to go to Paris again — but I still try to visit. All the opposites of everything meet here. And the more interesting.
In the park "Patriot" everything is fine … when you get to it, but this process is not fast. But it's good later, when I got inside. And he was stunned, if for the first time, from the scale of what was happening. Apart from the main exhibition "Expo" you are waiting for endless pavilions, stands, interspersed with helicopters and strange gizmos and tents with food. Food, by the way, is well distributed throughout the territory, so it is impossible to die of hunger.
And do not forget to use transport if you plan to hang out for a long time. The photographer and I decided to walk to the exhibition of captured weapons, which is located in a nook on the side of the road. But they did not take into account that the walk would stretch in time and space. So don't be a hero: buses, minibuses and even bicycles are at your service.
Yes, the exhibition of trophies captured by the Russian army during the liberation of Donbass is impressive. Living nightmares of civilians. Beautiful and ruthless. What is only the rear view of the M777 howitzer — transformer dozing in anticipation of the next victim. Not otherwise. Or the notorious Javelins, stacked in a corner, — they won back, so they should.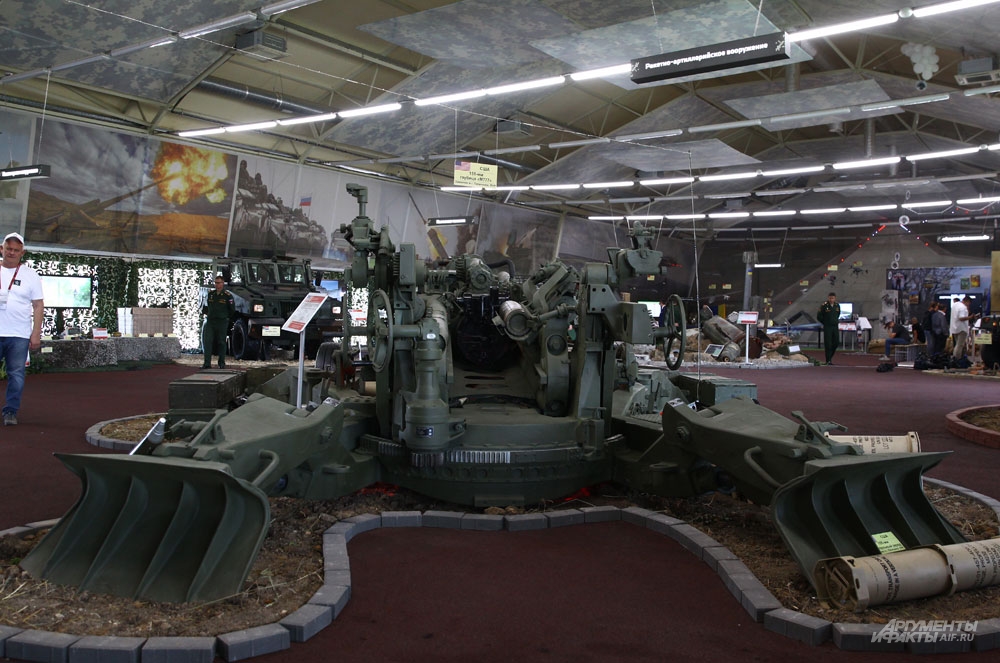 M777 howitzer. Photo: AiF/Igor Kharitonov
If we rejoice at our achievements, then for me the main attraction — Su-57. This 5th generation fighter is standing right next to the main entrance to the Expo, you can't miss it.
The modules of the robotic BMP-3, which are a little further from the plane, also make you remember all the films about robots — futuristic yet soothing — they will definitely be able to protect.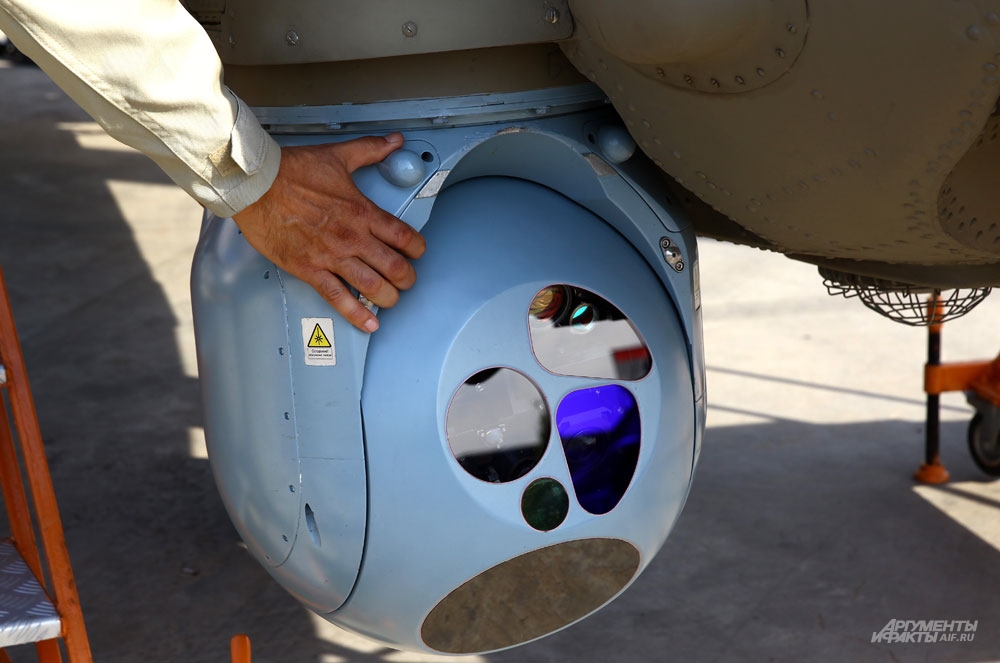 Surveillance and sighting system OPS-24N-1L with a matrix long-wave thermal imager of the third generation, a television camera and a laser rangefinder. Photo: AIF/Igor Kharitonov
You can also wander endlessly between helicopters — here you have the Mi-28NE, with small-looking LMURs (light multi-purpose guided missile), and the modernized Mi-35P, around which there is also an impressive arsenal of missiles and high-explosive bombs. And if you stick to a smart person near this helicopter, then he will also show that very modernized contraption — sighting and sighting system OPS-24N-1L with a matrix long-wave thermal imager of the third generation, a television camera and a laser rangefinder. Like this. They say it's a necessary thing in military use.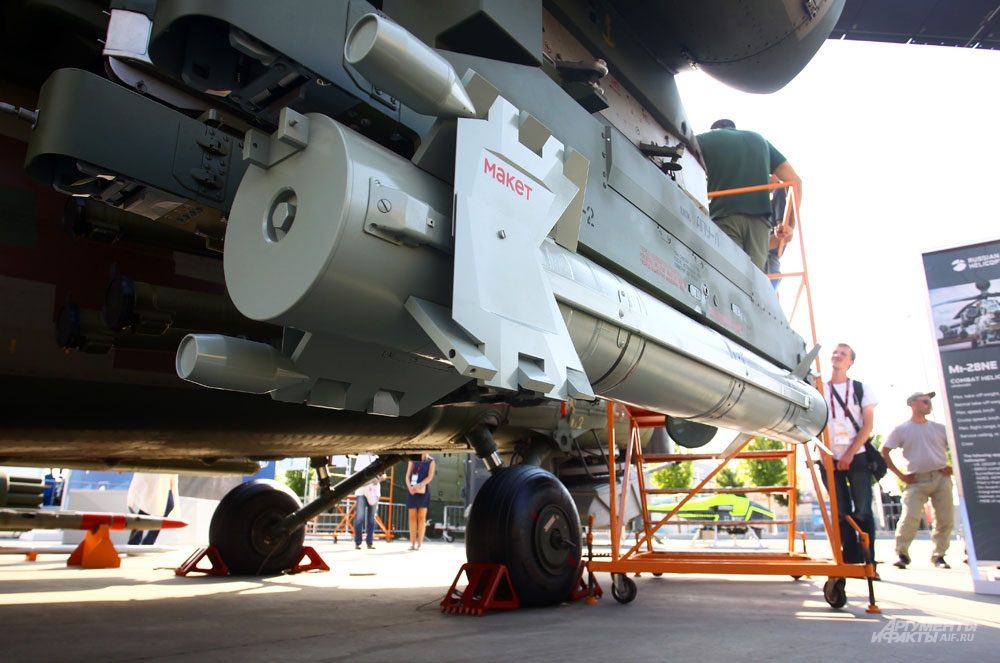 LMUR. Photo: AiF/Igor Kharitonov
Tanks, cars, armored vehicles, all-terrain vehicles, robots, drones, small arms, orbital stations (okay, a model of an orbital station) and everything. During the 4 hours of my stay, I was able to see well only a small part of what was presented.
In order to see everything well, be in time for the "Tank Biathlon" in Alabin and for air cavalry performances in Kubinka — I had to go every day since they opened. I will do so next year.
Helicopters: the highlight of the fourth day of the Army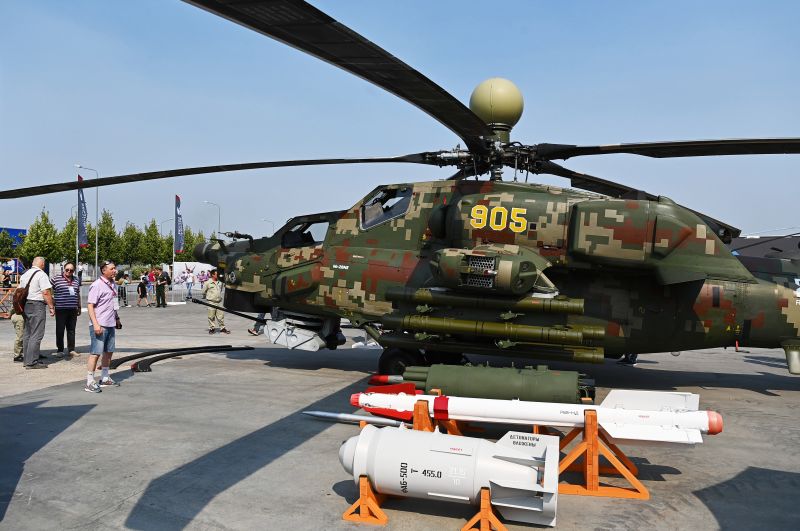 The Mi-28NE attack helicopter at the exhibition as part of the Army-2022 International Military-Technical Forum at the Patriot Congress and Exhibition Center. © RIA Novosti/Evgeny Odinokov "531" width="797″ style="display: block;" />
Attack helicopter Mi-28NE with a light multi-purpose guided missile (LMUR) or "Product 305" © AiF/Igor Kharitonov
© AIF/Igor Kharitonov
Transport and combat helicopter Mi-35P. This is the latest modification of the legendary Mi-24 "Crocodile", created 50 years ago. © RIA Novosti/Evgeny Odinokov
Under the body of the machine you can see a ball – this is an OPS, a sighting station equipped with a third-generation long-wave thermal imager, a television camera and a laser rangefinder. © AIF/Igor Kharitonov
"Vikhr-1" is an air-based guided missile designed to destroy ground-based maneuverable armored vehicles equipped with dynamic protection units (BDZ), as well as medium-speed air targets (helicopters, attack aircraft and UAVs). © AIF/Igor Kharitonov
High-explosive aerial bombs FAB-250 and FAB-100 © AiF/Igor Kharitonov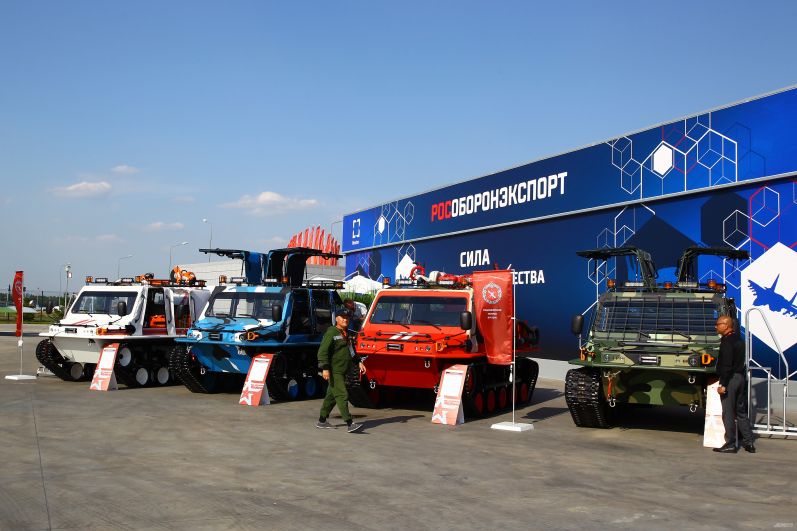 © AIF/Igor Kharitonov
© AIF/Igor Kharitonov
Universal unmanned aerial system of helicopter type BAS-750. It consists of two helicopters with a maximum takeoff weight of 750 kg, as well as two ground control and flight support stations. The autonomous mobile system provides continuous flight of rotorcraft drones included in it for up to 6 hours. © AIF/Igor Kharitonov
© AIF/Igor Kharitonov
Multi-purpose helicopter Ka-32A11M. A universal air platform that allows you to place various special equipment to effectively solve special and civilian tasks. © AIF/Igor Kharitonov
Helicopters: highlights of Day 4 of Army Day
The Mi-28NE attack helicopter at the exhibition as part of the Army-2022 International Military-Technical Forum on the territory of the Patriot Congress and Exhibition Center. © RIA Novosti/Evgeny Odinokov
Attack helicopter Mi-28NE with a light multi-purpose guided missile (LMUR) or "Product 305" © AiF/Igor Kharitonov
© AIF/Igor Kharitonov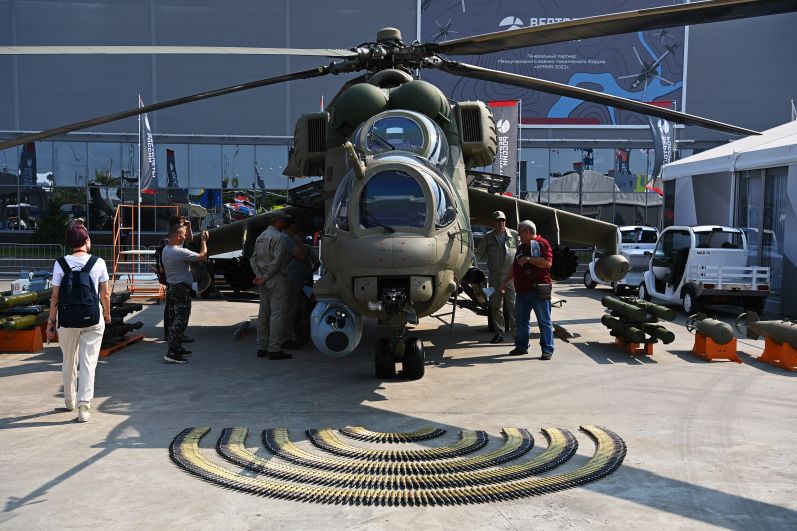 Transport and combat helicopter Mi-35P. This is the latest modification of the legendary Mi-24 "Crocodile", created 50 years ago. © RIA Novosti/Evgeny Odinokov :block;" />
Under the body of the car you can see a ball – this is an OPS, a sighting station equipped with a third-generation long-wave thermal imager, a television camera and a laser rangefinder. © AIF/Igor Kharitonov
"Vikhr-1" is an air-based guided missile designed to destroy ground-based maneuverable armored vehicles equipped with dynamic protection units (BDZ), as well as medium-speed air targets (helicopters, attack aircraft and UAVs). © AiF/Igor Kharitonov
FAB-250 and FAB-100 high-explosive aerial bombs " height="531″ width="797″ style="display: block;" />
© AIF/Igor Kharitonov
Multi-purpose helicopter Ka-32A11M. A universal air platform that allows you to place various special equipment to effectively solve special and civilian tasks. © AiF/Igor Kharitonov
Rate the material
Источник aif.ru